News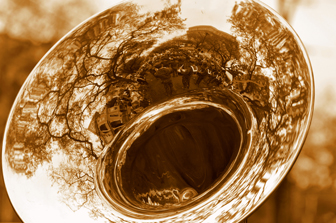 Charles and Andy Oliphant
Find out what the park did in 2011 and look forward to new challenges and exciting ideas for 2012 in the 2011 State of the Park Report. Please note that this is a 1132kb pdf and will print out best landscape on 11" x 17" paper.
12 For the Road with Ranger Bruce Barnes
Ranger Bruce Barnes is featured along with fellow JAZZ park rangers on Bill Capo's 12 for the Road feature on New Orleans' WWLTV. In this short video Bruce shares his favorite non alcholic Holiday drink while also delving into his love for the National Park Service and jazz.


Seeking Satch 2011!
Click below to check out some videos of our young SEEKING SATCH winners
performing with Jason Marsalis, Wendell Brunious, Shamarr Allen,
Jason Stewart and Thomas Gerdiken and talking about the legend
of Louis Armstrong on 8/7/2011 at the New Orleans Jazz NHP as part
of SATCHMO SUMMERFEST.

http://www.youtube.com/watch?v=7uoNTVEh8gU (Introductions and reflections

on Louis Armstrong)
http://www.youtube.com/watch?v=ZfTIvZgXR_I (Strutting with Some BBQ)
http://www.youtube.com/watch?v=j7h5q3C-UDA (Mack the Knife)
http://www.youtube.com/watch?v=-JfTMt3cIi4 (Saints go Marching In)
New Orleans Jazz National Historical Park reopened Perseverance Hall in Louis Armstrong Park on June 18, 2011. The hall is open on Saturdays from 9:00 a.m. - 5:00 p.m and will be the home for the park's popular Music for All Ages program.
The Music for All Ages program is held every Saturday morning from 11:00 a.m. - noon. It teaches young people the music and etiquette required to perform in a traditional New Orleans brass band. Kids are invited to bring their own instruments and join the brass band for a hands on workshop of traditional New Orleans songs.


Did You Know?

Edward "Kid" Ory, early New Orleans jazz pioneer, is credited with inventing the "tailgate" style of trombone playing.