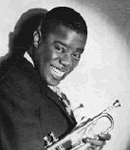 Photo Courtesy Hogan Jazz Archives
People of Traditional New Orleans Jazz
Numerous musicians were key players in the development and progression of New Orleans jazz. Culture, ethnicity, neighborhoods, and families all played a role in shaping each performers contribution to the music. Explore these short profiles of New Orleans jazz pioneers and learn how each one shaped the music.