Garfield Home is Closed in September; Visitor Center and Grounds Remain Open

The Garfield Home is closed from September 2 through March, 2015 for the installation of a new geothermal heating and air conditioning system. The Visitor Center and Grounds will remain open during this time; Tuesday-Saturday 10am-5pm. More »
Behind the Scenes, Behind the Ropes, Civil War Tour Suspended

Due to the house closure, the Behind the Scenes, Behind the Ropes, and the Civil War tour will be suspended until April, 2015. We appreciate your understanding and hope to see you in the spring!
Volunteering at James A. Garfield NHS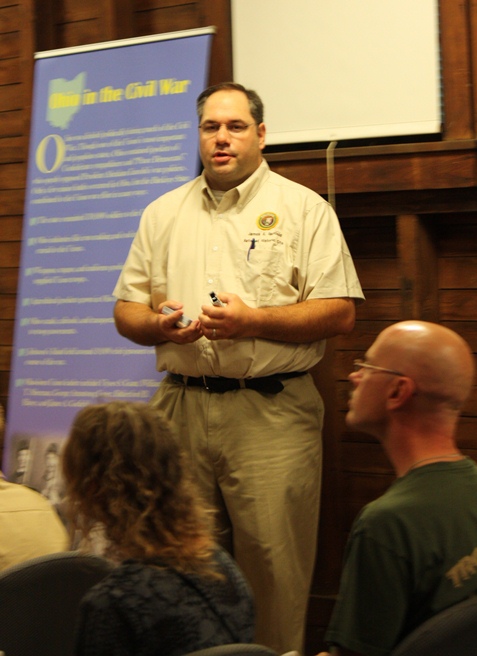 NPS staff
We need you this spring and summer! Training begins NOW in anticipation of our open season in May. Current positions include:
Historic House Interpreter - providing visitors with tours of Garfield home. Volunteers must be able to walk, climb stairs and speak clearly to a variety of audiences.
Visitor Center Volunteer - working at the Visitor Center front desk. These volunteers greet visitors, handle phones, use cash registers, and answer visitor questions.
Seasoned volunteers also make great public programs!
Hours and shifts are flexible. We provide all the information you need to know, and a uniform shirt! Training process usually takes about one month. You must be at least 16 to be an interpreter or front desk volunteer.
Contact Park Ranger Allison Powell today to set up an interview! 440-255-8722 or e-mail us.
Did You Know?

James A. Garfield won the Presidency by less than 10,000 votes, less than 1/10 of 1%. That margin is still the record.