Please observe changing seasonal hours

November 1 through April 30, the site is open 10-5 Fridays and Saturdays. We accept reservations for schools and other organized groups for tours during the week.
Volunteering at James A. Garfield NHS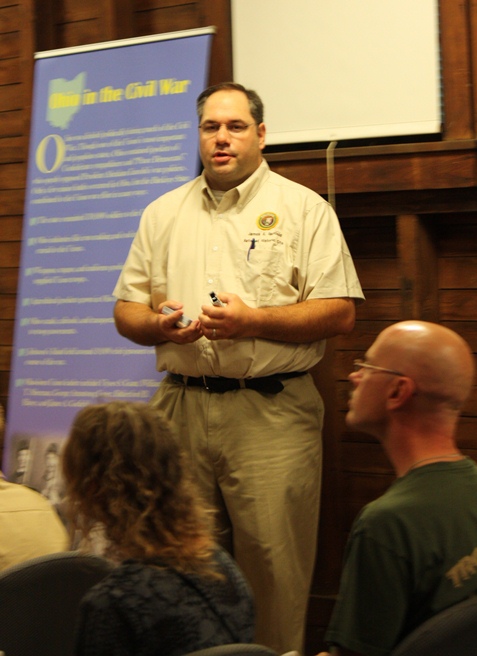 NPS staff
We need you this spring and summer! Training begins NOW in anticipation of our open season in May. Current positions include:
Historic House Interpreter - providing visitors with tours of Garfield home. Volunteers must be able to walk, climb stairs and speak clearly to a variety of audiences.
Visitor Center Volunteer - working at the Visitor Center front desk. These volunteers greet visitors, handle phones, use cash registers, and answer visitor questions.
Seasoned volunteers also make great public programs!
Hours and shifts are flexible. We provide all the information you need to know, and a uniform shirt! Training process usually takes about one month. You must be at least 16 to be an interpreter or front desk volunteer.
Contact Park Ranger Allison Powell today to set up an interview! 440-255-8722 or e-mail us.
Did You Know?

Garfield's Memorial Library hosted a double wedding in 1888. Harry, Garfield's oldest son, married his second cousin Belle Mason and Molly, the Garfield's only daughter, married Joseph Stanley Brown who was Garfield's private secretary. Many guests were transported on a special train from Cleveland.