Please observe changing seasonal hours

Beginning May 1, the site will be open Tuesdsay - Saturday from 10am-5pm. The last tour of the Garfield home is at 4:15pm each day. These hours are through October.
The Death of President James A Garfield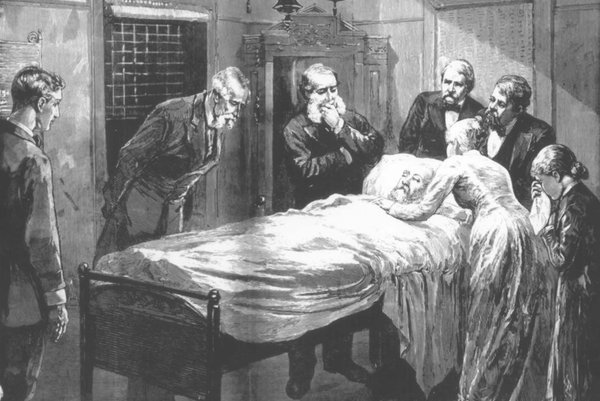 Courtesy of the National Museum of Health and Medicine, Armed Forces Institute of Pathology, Washington, DC.
President James A. Garfield served just four months in office before being shot by Charles Guiteau on
July 2, 1881. The president lingered for over two months, finally dying on September 19, 1881. In recognition of the 132nd anniversary of the President's death, take in a presentation about the circumstances of the shooting, the president's medical care, and his death and funeral.
This free program begins at 1 p.m. in the Visitor Center auditorium. No reservations are necessary.
Did You Know?

James A. Garfield's mother was the first Presidential Mother to attend her son's inauguration. Outgoing President Hayes even gave her his seat.