Please observe changing seasonal hours

November 1 through April 30, the site is open 10-5 Fridays and Saturdays. We accept reservations for schools and other organized groups for tours during the week.
The Death of President James A Garfield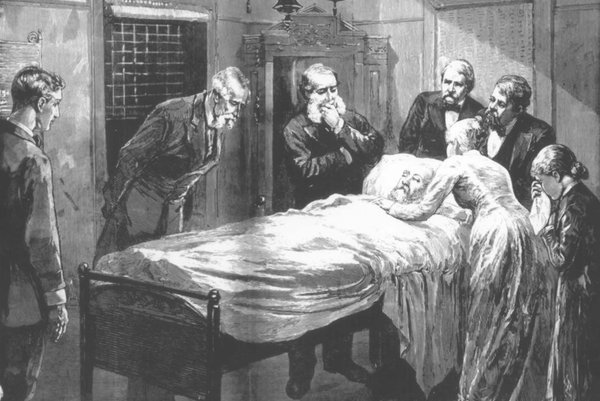 Courtesy of the National Museum of Health and Medicine, Armed Forces Institute of Pathology, Washington, DC.
President James A. Garfield served just four months in office before being shot by Charles Guiteau on
July 2, 1881. The president lingered for over two months, finally dying on September 19, 1881. In recognition of the 132nd anniversary of the President's death, take in a presentation about the circumstances of the shooting, the president's medical care, and his death and funeral.
This free program begins at 1 p.m. in the Visitor Center auditorium. No reservations are necessary.
Did You Know?

Garfield's Memorial Library hosted a double wedding in 1888. Harry, Garfield's oldest son, married his second cousin Belle Mason and Molly, the Garfield's only daughter, married Joseph Stanley Brown who was Garfield's private secretary. Many guests were transported on a special train from Cleveland.