Garfield Home is Closed in September; Visitor Center and Grounds Remain Open

The Garfield Home is closed from September 2 through March, 2015 for the installation of a new geothermal heating and air conditioning system. The Visitor Center and Grounds will remain open during this time; Tuesday-Saturday 10am-5pm. More »
Behind the Scenes, Behind the Ropes, Civil War Tour Suspended

Due to the house closure, the Behind the Scenes, Behind the Ropes, and the Civil War tour will be suspended until April, 2015. We appreciate your understanding and hope to see you in the spring!
Plan Your Visit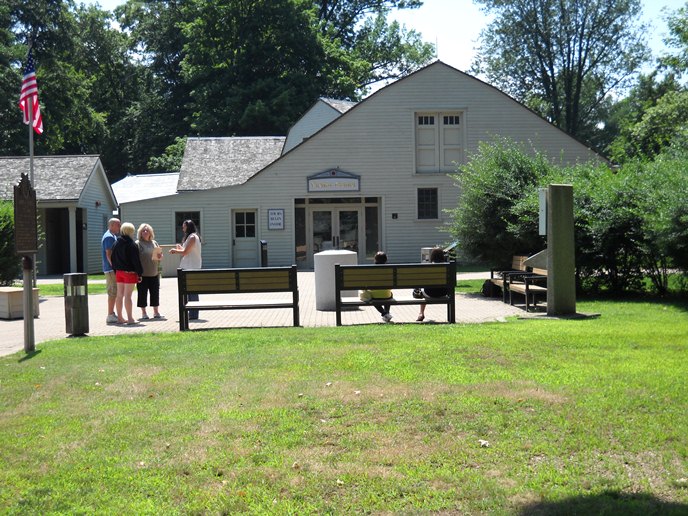 NPS Staff
Explore the Visitor Center
Discover the life of James A. Garfield! Exhibits in the 1894 Carriage House. Exhibits touch on Garfield's early life and educational pursuits, his military career and eventual political rise. Highlights include Garfield's presidential nomination, election, and assassination. An 18-minute video is available upon request.
Tour the House
Join uniformed park rangers and volunteer interpreters for a guided tour of the James A. Garfield Home and its furnishings. Tours of the restored home, acquired by Garfield in 1876 to accommodate his large family, last approximately 40 minutes.
Enjoy the Grounds
The peaceful tranquility of the grounds provides a perfect respite from the hustle and bustle of urban life. Plan a family picnic, spread a blanket and enjoy a good book, or walk the paths for fun and fitness.


Did You Know?

In addition to being the only President to ascend to the Presidency directly from the House of Representatives, James A. Garfield is the only President to be an ordained minister.