Please observe changing seasonal hours

November 1 through April 30, the site is open 10-5 Fridays and Saturdays. We accept reservations for schools and other organized groups for tours during the week.
NEW PROGRAM Behind the Ropes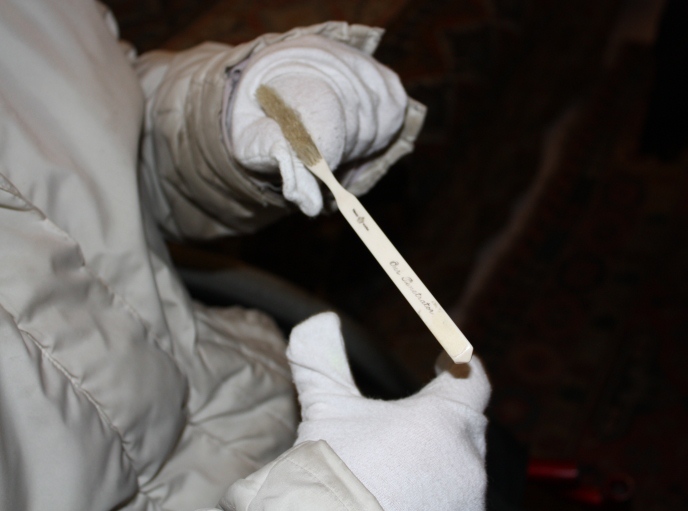 NPS photo
Second Saturday of each month @10am
Behind the Ropes Tour
Not to be confused with our popular Behind the Scenes tour, this special tour takes you into several of the rooms of the Garfield home BEHIND the normal public barriers and allows you to see and even handle some of the home's unique artifacts. Always wanted to see further into some of the home's most beautiful rooms? Then Behind the Ropes is the tour for you! Cost is $15.00 per person. Limited space; reservations required. Please call 440-255-8722 for reservations. Minimum age is 16.
Did You Know?

Garfield's Memorial Library hosted a double wedding in 1888. Harry, Garfield's oldest son, married his second cousin Belle Mason and Molly, the Garfield's only daughter, married Joseph Stanley Brown who was Garfield's private secretary. Many guests were transported on a special train from Cleveland.