Unmanned aircraft including hobbyists

All waters and lands within the boundary of Isle Royale National Park have been closed to the use of unmanned aircraft including radio-controlled airplanes, hexacopters, and similar items. More »
donate
Your interest in making a donation to Isle Royale National Park is deeply appreciated. Your support is an essential element in the management of National Park Service lands. No other federal agency relies as heavily on the generosity and kindness of its visitors and public alike.

Donations made directly to the park can be directed towards a specific division or project or can be placed in a general account which supports various park projects. To make a donation, click here to print the park's donation form.

Thanks in advance for your generosity in supporting projects or programs which assist in preserving and protecting Isle Royale National Park.
Did You Know?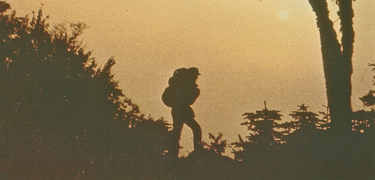 Although the yearly number of visitors to Isle Royale is less than Yellowstone receives in a day, the Island's per acre backcountry use is the highest of all National Parks in the United States.