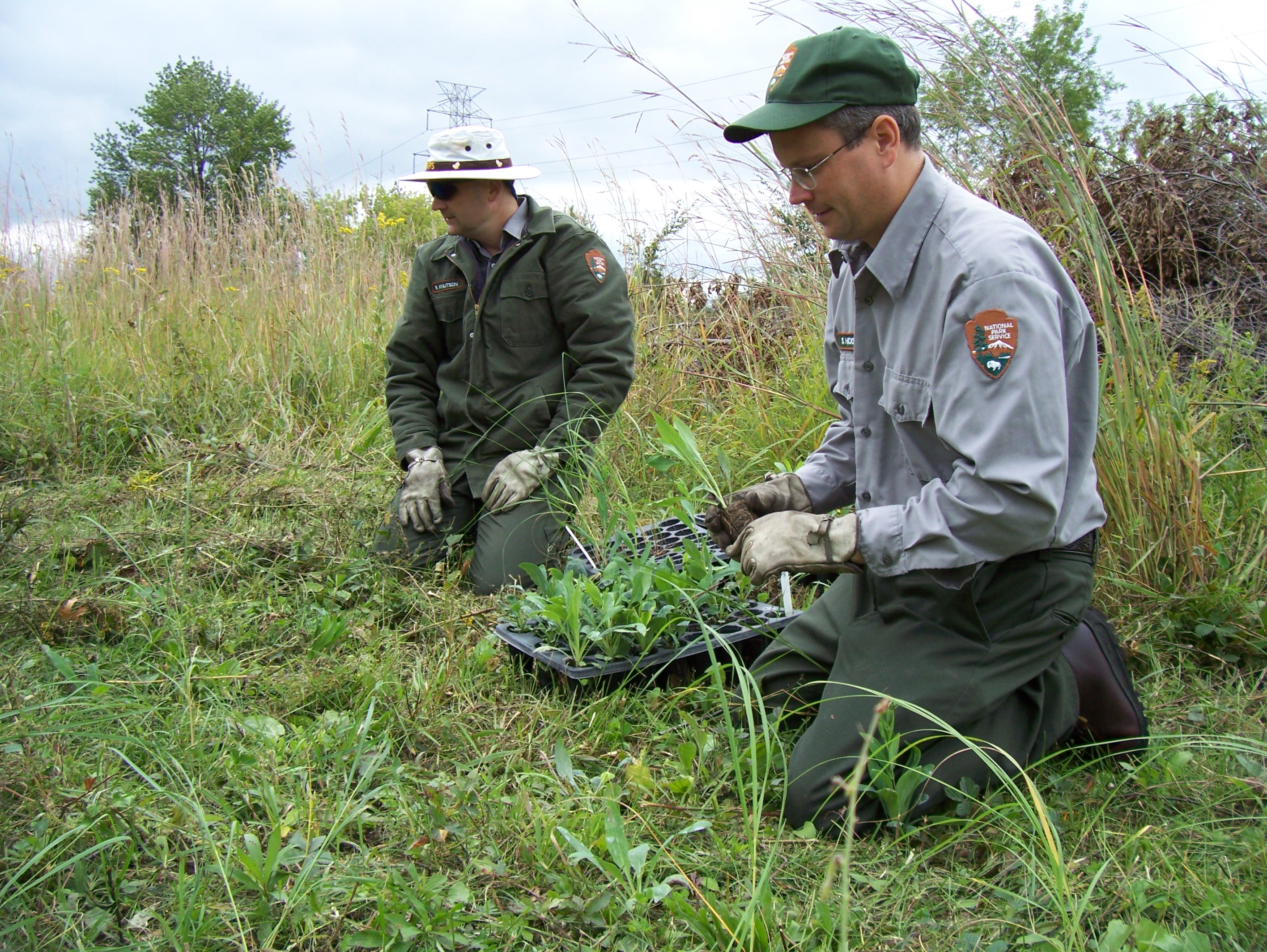 NPS image collection
Wetlands Restoration
The national lakeshore is in the process of restoring portions of an extensive wetland complex called the Great Marsh, south of the primary dunes in the eastern half of the park. By plugging ditches, restoring the area's hydrology, removing invasive plants, and planting native species, the national lakeshore is re-creating a diverse and beautiful ecosystem. Because wetlands naturally filter contaminated water, restoring the Great Marsh will also help to improve the area's water quality.
Controlled Burns
In presettlement days, naturally occurring fires cleared dead wood and maintained prairie and savanna habitats. During the years when fire suppression was the rule, many woody trees and shrubs encroached on these open habitats and prairies and savannas were lost or significantly altered. Not only did this reduce habitat diversity, but it reduced the plant and animal diversity as well. Today, the national lakeshore has a rigorous controlled burn program which is restoring the area's prairies and savannas and helping to maintain critical habitat for the endangered Karner blue butterfly.
Home Site Restoration
When the national lakeshore was established in 1966, close to 1,000 commercial buildings and home sites were included within the park's boundary. A number of historic structures have been preserved, and some other buildings were renovated to create office space, interpretive centers, and other park facilities. The majority of these building are being removed in order to restore the natural areas that once were there. Resource managers collect seeds from a variety of native plants within the park to ensure that these areas are planted with native species of local genotype.