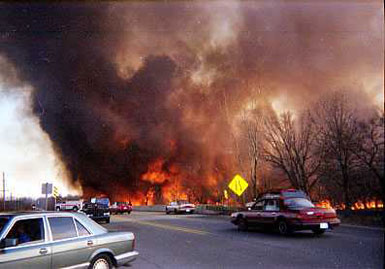 The frequency of wildland fires occurring within the national lakeshore has historically been very high. There is little doubt that wildland fire has played a major role in shaping the natural landscape of the park. There are an average of 20 to 30 wildland fires in the park each year.
In and around the Lakeshore's 15,000 plus acres there are 13 local fire departments, and a state park. Fire Management staff at the lakeshore work in close cooperation with these departments on most wildfires.
Within the boundaries of the park there are several residential communities that are considered part of the wildland urban interface. Since they all border on park property they are considered at possible risk from wildland fire.