Independence NHP Special Programs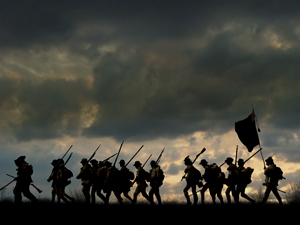 Courtesy of the Augusta County Militia living history group

Heroism and Sacrifice During the American Revolution
Join a park ranger to learn more about the struggles and sacrifices made by members of the military during the American Revolution in this FREE tour through the Portrait Gallery.
Date: Saturday, May 25 and Sunday, May 26
Time: 3 p.m. - 3:30 p.m.
Place: Second Bank of the United States, 420 Chestnut Street
Cost: FREE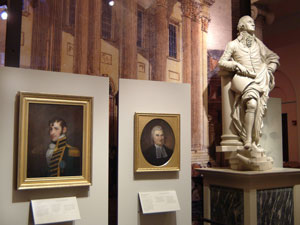 Independence National Historical Park
Ongoing programs in the Portrait Gallery in the Second Bank of the United States
Orientation tour - Gather in the main gallery by the statue of George Washington for a tour of some of the notable people depicted in the gallery.
Wednesday - Sunday, 12 noon, 15 minutes, FREE
Moses Williams, Cutter of Profiles - Moses Williams created silhouettes by operating the physiognotrace. Hear how his skill led to his freedom and see a reproduction of the machine.
Saturdays and Sundays, 2 p.m., 15 minutes, FREE
Stories of Struggle slide program - Join a park ranger for a slide program highlighting the stories of the people, places and events surrounding the founding and early years of the United States.
Saturdays and Sundays, 4 p.m., 30 minutes, FREE
Did You Know?

There are 39 names on the constitution but only 38 signers? John Dickinson  of Delaware gave permission to his colleague George Read to sign his name if he wasn't present.