Independence Hall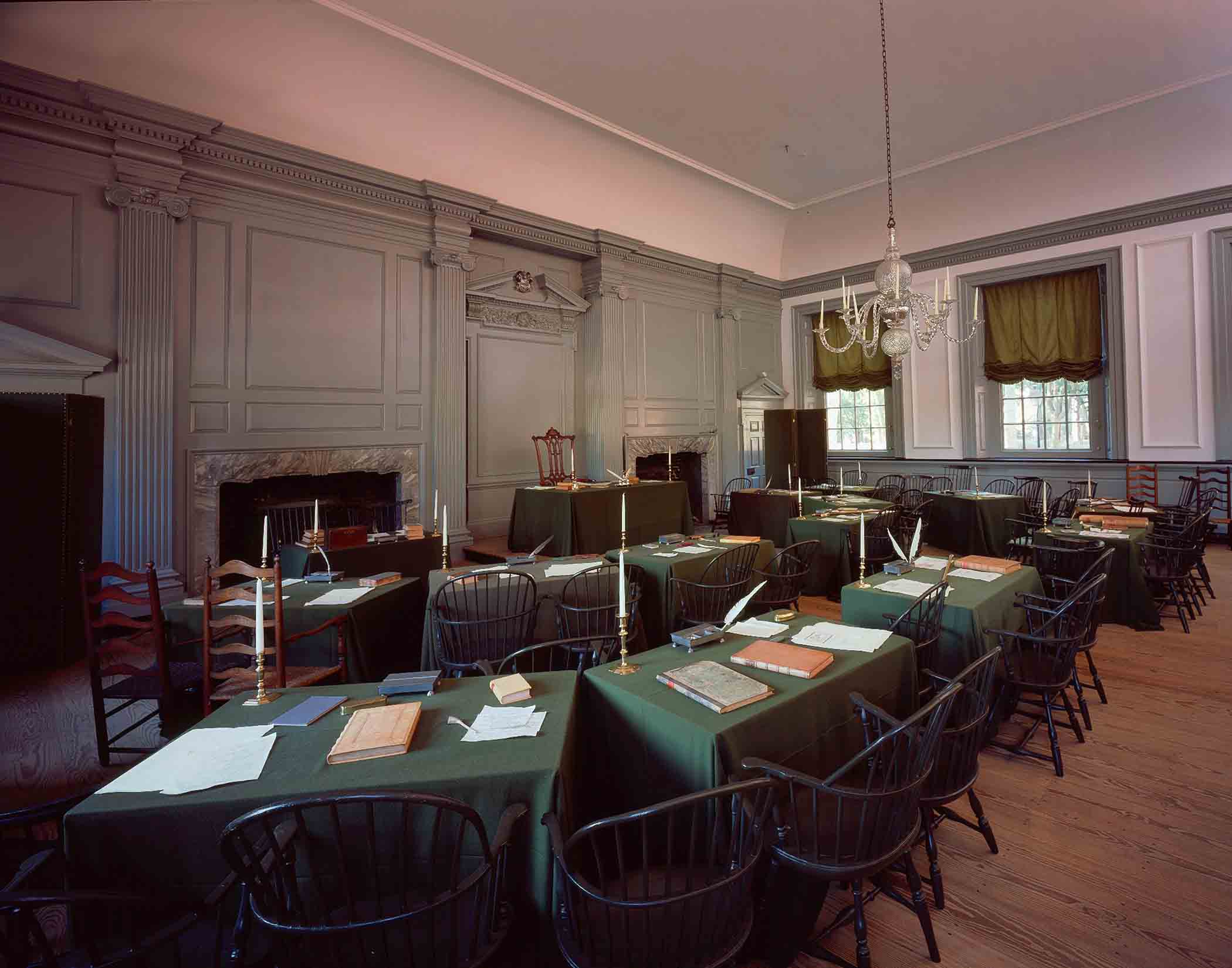 Independence Nat'l Historical Park
Located on Chestnut Street between 5th and 6th Streets. The building is open year round, though hours vary by season.
Visitors are admitted free of charge by tour only, with tours beginning in the East Wing. Visitors need a free timed ticket for the Independence Hall tours from March through December. Printed materials are available on request in 8 foreign languages (Chinese, French, German, Hebrew, Italian, Japanese, Spanish, Russian).
Constructed between 1732 and 1756 as the State House of the Province of Pennsylvania, it is considered a fine example of Georgian architecture. From 1775 to 1783 (except for the winter of 1777 - 1778 when Philadelphia was occupied by the British Army) this was the meeting place for the Second Continental Congress. It was in the Assembly Room of this building that George Washington was appointed commander in chief of the Continental Army in 1775 and the Declaration of Independence was adopted on July 4, 1776. In the same room the design of the American flag was agreed upon in 1777, the Articles of Confederation were adopted in 1781, and the U. S. Constitution was drafted in 1787. The building, inside and out, has been restored whenever possible to its original late-18th century appearance. Most of the furnishing are period pieces. The "rising sun" chair used by George Washington as he presided over the Constitutional Convention is original.
Did You Know?

Both George Washington and Independence Hall were born in 1732 and both were important in the creation of the United States. Washington was Commander in Chief during the Revolutionary War and our first President.  Inside Independence Hall the Declaration of Independence and the U.S. Constitution were both signed.