Holiday Hours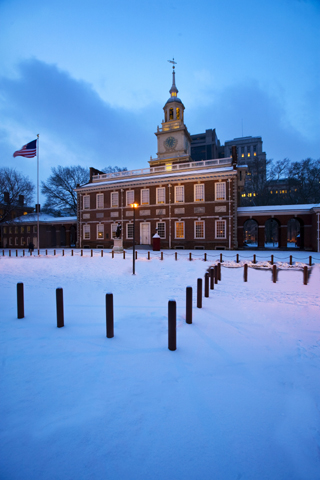 Independence Nat'l Historical Park
Winter Holiday Hours 2013
Only the listed park buildings below will be open
Independence Hall security gates close 15 minutes before the buildings closes.
Liberty Bell security gates close 5 minutes before the building closes.
President's Day (February 18, 2013)
Independence Hall and the Liberty Bell Center are open 9:00am-5:00pm
Independence Visitor Center is open 8:30am-6:00pm


Did You Know?

Many American patriots owned slaves before, during or after the Revolution. Here are a few you might know: George Washington, Thomas Jefferson, Benjamin Rush, James Madison, Robert Morris, and James Wilson. Many of them spoke out against slavery, but only Washington freed 124 people by his will.