Holiday Hours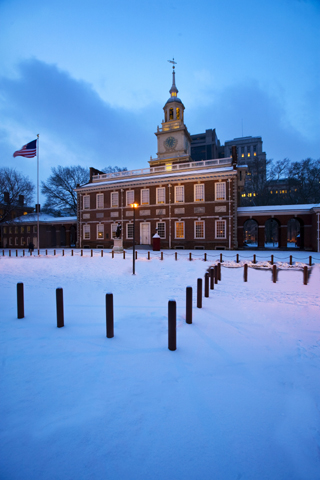 Independence Nat'l Historical Park
Winter Holiday Hours 2013
Only the listed park buildings below will be open
Independence Hall security gates close 15 minutes before the buildings closes.
Liberty Bell security gates close 5 minutes before the building closes.
President's Day (February 18, 2013)
Independence Hall and the Liberty Bell Center are open 9:00am-5:00pm
Independence Visitor Center is open 8:30am-6:00pm


Did You Know?

Benjamin Franklin is credited with being the first American to invent a musical instrument? He invented the glass armonica in 1761 after seeing wine glasses being used to make musical sounds.