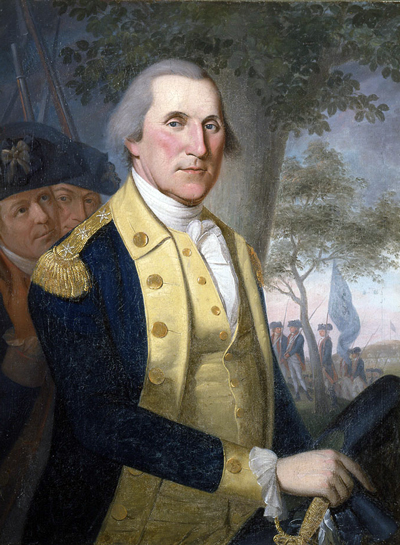 James Peale, after Charles Willson Peale, c. 1787-1790
Independence National Historical Park

Washington Arrives in Philadelphia
"The illustrious Washington left here this morning, on his way to Philada. - nothing but the importance of the business could have induced him to come forward."
-Delaware delegate Jacob Broom to fellow delegate John Dickinson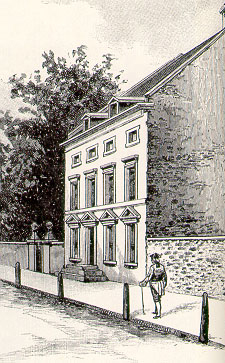 Independence National Historical Park
George Washington arrived today in Philadelphia, one day in advance of the scheduled meeting of the Federal Convention. After leaving Wilmington, Delaware this morning, he proceeded to Chester where three generals, two colonels and two majors greeted the former leader of the Continental Army. This party, including Secretary of War General Henry Knox and Washington's trusted aide-de-camp Colonel David Humphreys, accompanied Washington into Philadelphia. Arriving at Mrs. House's boarding house at Fifth and High Streets (Market Street today), Washington found his friend, financier Robert Morris, waiting to insist the general stay at his house just one block away. Washington accepted, saying "…but being again warmly and kindly pressed by Mr. & Mrs. Rob. Morris to lodge with them I did so…" Washington stayed with the Morris family for the duration of the convention. Martha Washington, who had traveled so often with her husband during the war, remained in Virginia.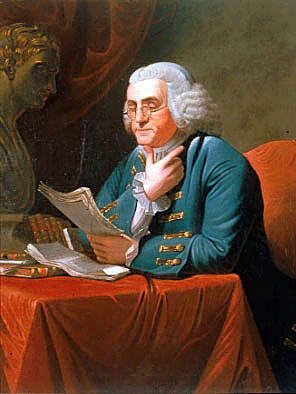 Independence National Historical Park
Immediately upon arriving, Washington paid a visit to Benjamin Franklin, noting in his diary "Waiting on the President, Doctr. Franklin as soon as I got to Town." Dr. Franklin, at age 81, served as the President of Pennsylvania; Washington as a citizen without official position felt obliged to wait upon his old ally and friend. For Washington, protocol must be followed. Some believe the presence of General Washington and diplomat-statesman Franklin will be necessary to bring about change in the national governmental system. The Convention is scheduled to begin tomorrow, May 14, 1787.