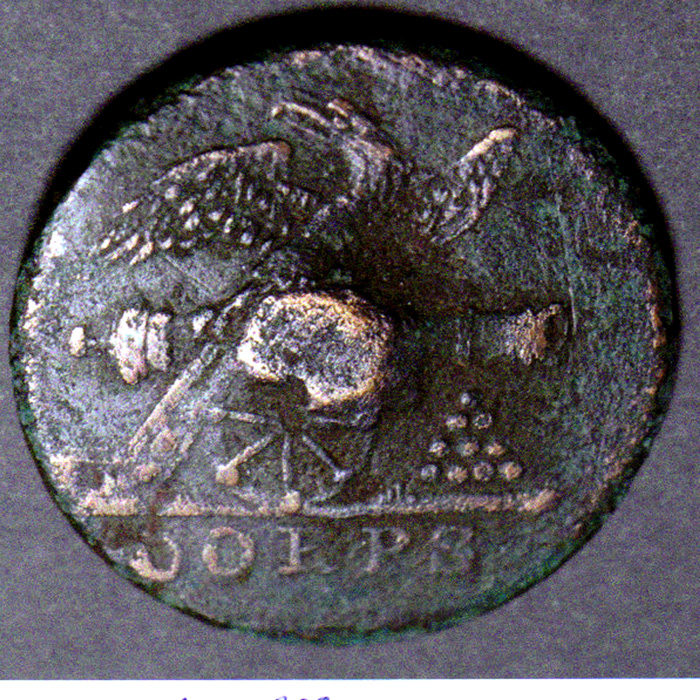 (Independence Nat'l Historical Park)
As we enter into the Bicentennial of the War of 1812, what could be more fitting than this small button excavated in 1957, from the State House Yard. The button is an artillery button bearing an image of a cannon with stacked cannonballs just below the muzzle. Above the cannon is an American eagle, very similar to the eagle that first appeared on U.S. coinage in 1807. Below the cannon are bold letters spelling out the word, CORPS.
Although very common to War of 1812 sites only one such button turned up in the 1957, excavations just south of Independence Hall. It is well documented that Pennsylvania military militia units practiced in the State House Yard during the mid-18th-century and well into the 19th-century. In 1749, during cannon practice in the State House Yard, an artilleryman lost his hand when his cannon discharged early. Even as late as the American Civil War, now celebrating its sesquicentennial (1861-65), military units were still using the State House Yard, as is documented in period advertising ephemera and photographs in the INHP collections. It is also known that War of 1812, military buttons of this type were manufactured right here in Philadelphia by a company whose name was "Crumpton."