The President's House Site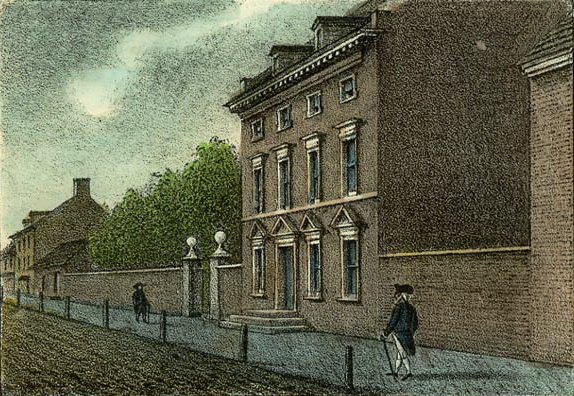 Independence National Historical Park
The President's House : Freedom and Slavery in the Making of a New Nation
The President's House podcast audio

In the 1790s, at the President's House location at Sixth and Market Streets, Presidents George Washington and John Adams lived and conducted their executive branch business. Washington brought some of his enslaved Africans to this site and they lived and toiled with other members of his household during the years that our first president was guiding the experimental development of the young nation toward modern, republican government.
The rediscovery of this slave-holding information led to engagement by members of the public and the U.S. House of Representatives Report 107-564 of 2003 which "urges the National Park Service to appropriately commemorate concerns" of those historical events. The historical commemoration came to be entitled "The President's House: Freedom and Slavery in Making a New Nation." This project, is located adjacent to the Liberty Bell Center, is a joint cooperation between the National Park Service and the City of Philadelphia

The commemoration contributes to the growing international network of historic sites that present race and slavery. The site opened in December 2010.
---
President George Washington called the elegant three story brick mansion "the best single house in the city." Both Presidents Washington (1790–1797) and John Adams (1797–1800) lived and worked in this house, which was rented from the financier Robert Morris. Washington's large household, including enslaved African descendents, contrasted with Adams' small household. Adams never owned slaves.

The President's house in the 1790s was a mirror of the young republic, reflecting both the ideals and contradictions of the new nation. The house stood in the shadow of Independence Hall, where the words "All men are created equal" and "We the People" were adopted, but they did not apply to all who lived in the new United States of America

Explore the links below for more history

New Exhibit Opens at Independence NHP (NPS story) pdf

Our Facebook page for up to the minute information on the President's House site

The President's House previous wayside exhibit (pdf)

City of Philadelphia President's House website

The President's House Site Bulletin (pdf printable / download

The President's House timeline and Information (pdf)

Official White House link on President Washington

Official White House link on President Adams



Things you may have never known about President Washington and Adams, and all the people who made up their households: in this clip, National Park Service Ranger Larry McClenney talks about what the new exhibits at the President's House will add to the visitor experience at the park. Click your internet speed below to play clip

Duration:

58 seconds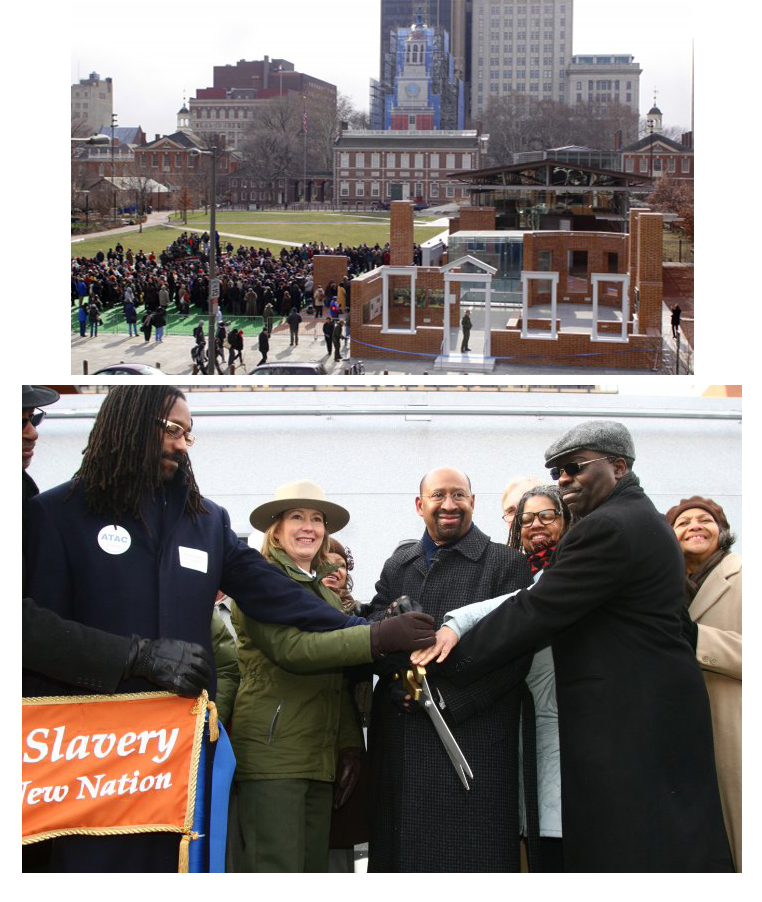 GPTMC