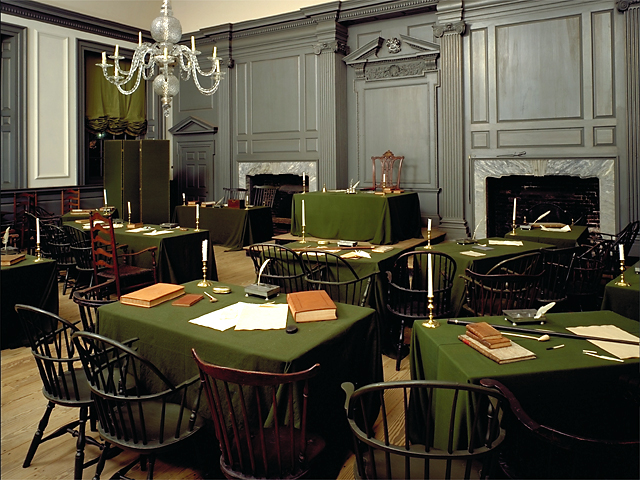 Independence National Historical Park
Quorum!

"…a quorum… present … by a unanimous vote I was called up to the Chair as President of the body."
-George Washington's Diary, May 25, 1787



Seven states achieved quorum: New York, New Jersey, Pennsylvania, Delaware, Virginia, North Carolina, and South Carolina. The delegates presented their credentials to a president pro tempore and the Convention officially opened.
Robert Morris, acting for Dr. Franklin who was too ill to attend, nominated George Washington as chairman. John Rutledge seconded and Washington was unanimously elected to the post. Robert Morris and John Rutledge escorted the General to the chair.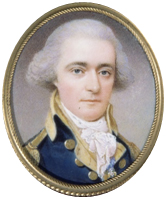 Independence National Historical Park
The Convention appointed William Jackson as secretary, and named George Wythe, Alexander Hamilton and Charles Pinckney to a Rules Committee. Wythe, the Virginia lawyer and law professor, chaired this committee that Washington said had been "…chosen… to prepare rules and regulations for conducting the business." The Convention adjourned till Monday to allow the committee time to prepare the rules.