Professional Development
Participate in a hands-on learning experience at Independence National Historical Park. These teacher workshops use the park as a classroom for educators.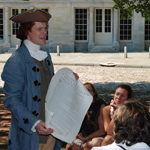 Our teacher workshops bring history to life.
Learn More
Hey teachers - want to spend a summer working in a national park? This is the program for you - work as a park ranger for the summer, then bring the stories and lessons back to your students.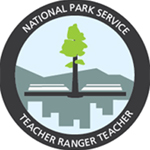 Become a Teacher-Ranger-Teacher!
Learn More