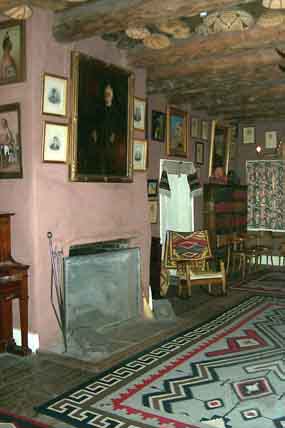 NPS Photo.
Visit the Hubbell family home to see their amazing collection of Southwestern Art and Native American Arts and Crafts. The home is furnished as it was by the Hubbell Family. Guided tours are offered regularly throughout each day and limited to 15 people. Check at the Visitor Center for availability.
Hubbell Home Tours: $2.00 per person, user fee. Visitors 15 years old and younger are free.

User Fees collected will support a variety of resource management, visitor services and historic preservation projects at the park. These projects will enhance your experience and increase your understanding of the significance of Hubbell Trading Post National Historic Site. We appreciate your continued support for the National Park Service and hope your visit here will be a memorable one.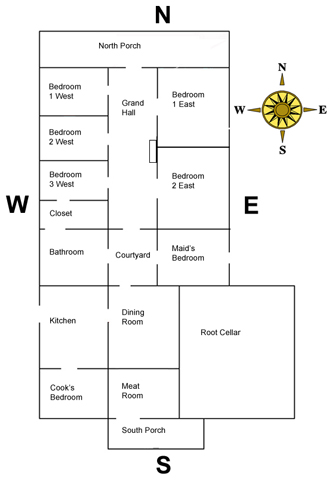 This one-story, rambling adobe-block home was built in a Southwestern, New Mexican colonialist style. It includes ponderosa pine-log viga ceilings, wood-plank window and door framing, and a tongue-in-groove wooden floor throughout. The floor plan resembles Juan Lorenzo Hubbell's boyhood home in the South Valley of Albuquerque, New Mexico. (Gutierrez-Hubbell Home)
Construction of this Ganado home began in 1898 with a modest 6 room configuration. The building grew with several additions, being completed shortly after 1910 as an 11,500 square foot house with a central courtyard.