Weekend Parking

Due to the Santa-Cali-Gon Days Festival (Aug. 29 - Sept. 1) in downtown Independence, parking will be limited around the park visitor center and surrounding neighborhoods. Please plan accordingly. The Truman Home will be open for tours.
Places To Go
Harry S Truman National Historic Site includes the Truman Home in Independence, Missouri, and the Truman Farm Home in Grandview, Missouri. Both units are within the Kansas City metropolitan area (population 1.9 million).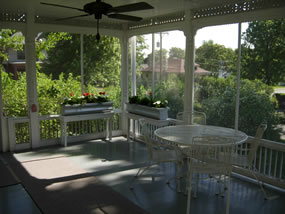 NPS PHOTO
Truman Home:
Harry S Truman (1884-1972), 33rd President of the United States, lived here from 1919 until his death. The white Queen Anne style house at 219 North Delaware Street was built by the maternal grandfather of Bess Wallace Truman (1885-1982), and was known as the "Summer White House" during the Truman administration (1945-1953).
The site also includes the two adjacent homes of Mrs. Truman's brothers, and, across Delaware Street, the Noland House, where the President's favorite aunt and cousins lived.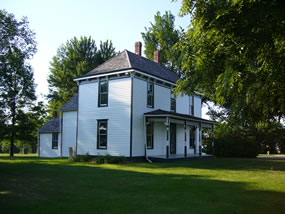 NPS PHOTO
Truman Farm Home:
Built in 1894 by Harry Truman's maternal grandmother, the Farm Home is the centerpiece of a 5.25 acre remnant of the family's former 600-acre farm. Mr. Truman worked the farm as a young man, from 1906-1917. It was here, said his mother, that Harry got his "common sense." Several outbuildings are also on the site.


Did You Know?
Starting in November 1946, President Truman took the first of eleven vacations in Key West, Florida. He stayed at the Little Summer White House, a naval submarine station. Later, he made four visits to the Key West base as a private citizen. The Little Summer White House is open to the public.