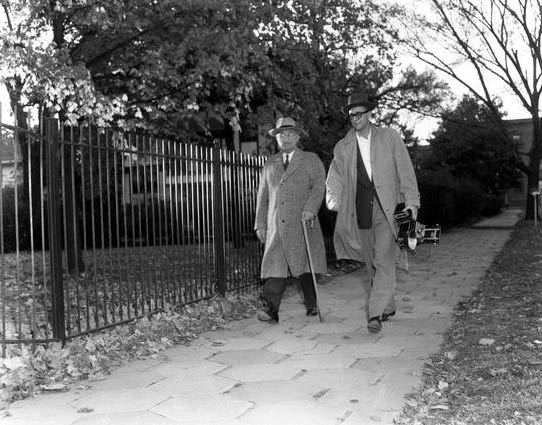 Truman Library
After serving nearly eight years as President, Truman went home in 1953. For Harry and Bess, the love of his life, home meant 219 North Delaware Street in Independence, where they had lived together since their marriage in 1919. Mr. Truman lived more like a retired mayor than a former President.
Upon leaving the White House, he had no Secret Service protection, often drove his own car, and sometimes helped with the dishes. Ordinary citizens lined the front gate each morning hoping for an autograph, a handshake, or just a tip of his hat. Mr. Truman obliged them. "I realize they've come to see the striped mule of Missouri, and I don't want them to be disappointed."
Travelers to Independence can still experience Truman's town and follow in his footsteps on a neighborhood walking tour, smell the concord grapes ripening on his back porch, and even read the oral histories of his friends and family.
219 North Delaware is the heart of Harry S Truman National Historic Site. The National Park Service also cares for four other Truman related homes that, along with the Delaware Street neighborhood, help tell the story of this "People's President." Places To Go