RFP for Maurice and Libbey Bathhouses

Requests for Proposals for the Maurice and Libbey Bathhouses are being accepted from 7/7/14 to 1/30/15. Click on the "Management" link in the left column for more information.
Elevator closure

Hot Springs National Park regrets to announce that the elevator in the Fordyce Visitor Center is closed for maintenance. The upper and lower levels are accessible only by stairways. The elevator will be placed back into service in about 4 to 6 weeks.
Research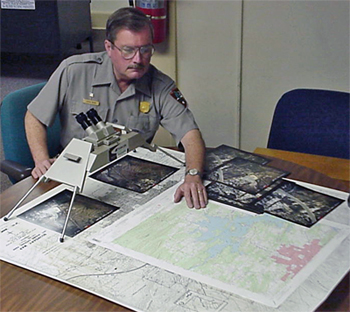 National Park Service image, courtesy of HOSP
Scientists and natural resource specialists have conducted research at Hot Springs National Park on a wide array of topics over the years. Here is a listing of many of their studies and papers.
Did You Know?

The hot spring water at Hot Springs National Park becomes heated at a depth of approximately one mile before beginning the journey back to the surface through a fault.