Fordyce Bathhouse Visitor Center Closed

The Fordyce Bathhouse Visitor Center is closed until Fall 2013 for a major maintenance project. A temporary park Visitor Center, along with the park store, are located in the Lamar Bathhouse at the south end of Bathhouse Row. Call for more information.
Research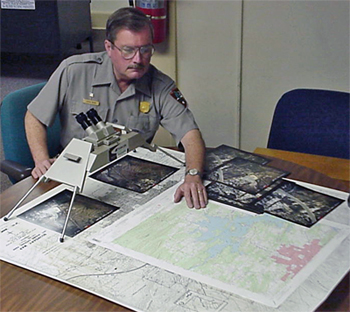 National Park Service image, courtesy of HOSP
Scientists and natural resource specialists have conducted research at Hot Springs National Park on a wide array of topics over the years. Here is a listing of many of their studies and papers.
Did You Know?

In May 1862, Arkansas Governor Henry Massie Rector moved the state government to his hotel and bathhouse located on Hot Springs Reservation, now Hot Springs National Park. That July, the government seat was moved further south to Old Washington for the remainder of the Civil War.