RFP for Maurice and Libbey Bathhouses

Requests for Proposals for the Maurice and Libbey Bathhouses are being accepted from 7/7/14 to 1/30/15. Click on the "Management" link in the left column for more information.
Elevator closure

Hot Springs National Park regrets to announce that the elevator in the Fordyce Visitor Center is closed for maintenance. The upper and lower levels are accessible only by stairways. The elevator will be placed back into service in about 4 to 6 weeks.
Permits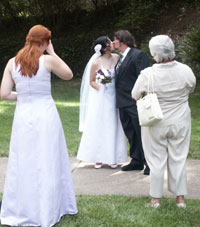 Special Use Permits
There are several types of special use permits necessary for certain activities/events held at Hot Springs National Park. The links below provide you with information regarding such permits. You will need Adobe Acrobat Reader to open these files.
Special Events - (Weddings, Assemblies, Events, etc.)
Filming/Photography
First Amendment-Public Assemblies and Distribution of Printed Matter
If you have any questions or require further information, please contact Park Permits Office by e-mail or at (voice) 501-623-2824 or fax at 501-620-6778.
Did You Know?

In May 1862, Arkansas Governor Henry Massie Rector moved the state government to his hotel and bathhouse located on Hot Springs Reservation, now Hot Springs National Park. That July, the government seat was moved further south to Old Washington for the remainder of the Civil War.