Arlington Trail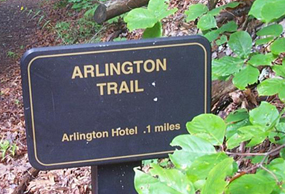 One of the park's shortest, the Arlington Trail begins at the seventh floor pool area of the Arlington hotel and slowly ascends, gradually widening. Continue until you reach the Lower Dogwood Trail. From there you have several options to extend your hike.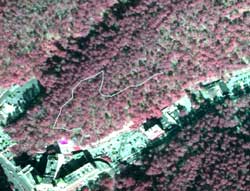 Hot Springs area EAST Labs
Did You Know?

Hot Springs, Arkansas, was the premier baseball spring training site from the 1880s-1940s. The Chicago White Stockings, Cincinnati Reds, Pittsburgh Pirates, Boston Red Sox and others came to soothe their aching muscles at the many bathhouses using Hot Springs National Park water.