Arlington Trail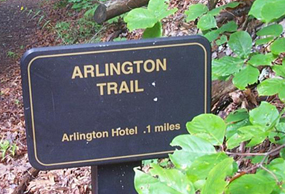 One of the park's shortest, the Arlington Trail begins at the seventh floor pool area of the Arlington hotel and slowly ascends, gradually widening. Continue until you reach the Lower Dogwood Trail. From there you have several options to extend your hike.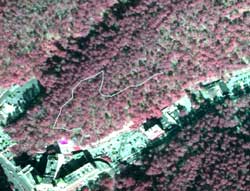 Hot Springs area EAST Labs
Did You Know?

On June 10, 1936, President and Mrs. Franklin D. Roosevelt visited Hot Springs National Park and toured the Fordyce Bathhouse as part of the Arkansas centennial celebration. FDR used the baths at Warm Springs, Georgia, on a regular basis to relieve his polio. He never bathed in Hot Springs.