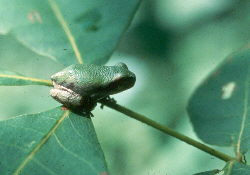 NPS photo by Earl Adams
Wildlife within the park is typical of the region, consisting mostly of rodents, bats, and other small mammals. Because of the region's mild climate, bird species are varied and plentiful. Aquatic resources are limited to portions of several small creeks and are void of significant game fish.
No endangered or threatened animal species are known to live in the park.