Things To Know Before You Come
Accessibility:
The Heritage Center and Education Center are wheelchair accessible. Wheelchairs, assisted listening devices, and special assistance are available upon request at both facilities. All video is open captioned. Service animals are welcome. Pets must be kept on a leash and in designated outside areas.
Audio Description Tour for Heritage Center Exhibits
The monument received a National Park Service National Accessibility Achievement Award. The monument's award is for "Interpretive Design Project Achievement- Making Exhibits and Waysides Accessible."
The monument received the James D. Walker Memorial Award from the National Federation of the Blind of Nebraska at the organization's state convention. more.
All wayside exhibit signs along the hiking trails are audio described using our cell phone tour phone number (402-715-9527). Beside each wayside sign is a small placard with the cell phone tour stop number in Braille.
The hiking trails consist of crushed rock and have moderate inclines in places. The trail from the Education Center across the Cub Creek Bridge to the Prairie Plant Display is hard surfaced.
Visit the "National Parks: Accessible to Everyone" website to learn about what opportunities are available in all units of the National Park System for visitors with disabilities and special needs.
Regulations:
Alcohol and hunting are prohibited. For specific information about firearms at Homestead, click here. Fishing is permitted with a valid Nebraska fishing license. Smoking, all terrain vehicles, horses, pets, and camping are not allowed on the trails, on the prairie, or in the forested area. Visitors must stay on the trails and in designated areas. Cross country skiing is allowed on the trails.
The Heritage Center, Education Center, Freeman School, and Palmer-Epard Cabin are smoke free facilities. Food and drink are not allowed in any of the buildings.
Pets must be kept on a leash and in designated outside areas.
Services:
Restrooms, changing stations, drinking fountains, phones, and gift shops are available at the Heritage Center and Education Center. Soft drinks and bottled water are available from vending machines outside the Heritage Center and Education Center.
The nearest lodging, dining, and medical facilities are in Beatrice, Nebraska four miles to the east.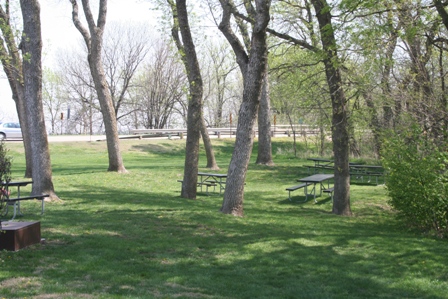 Picnic tables are available for use on the Heritage Center patio and near the Education Center.