Things To Do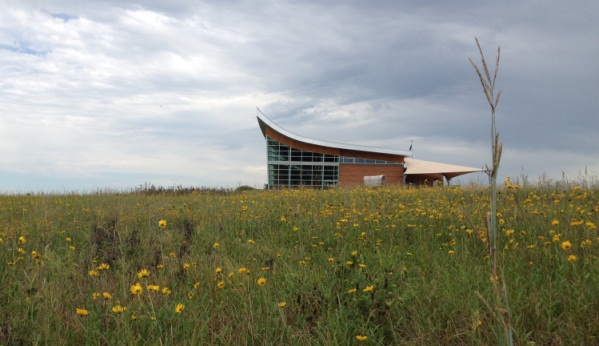 NPS image by Molly Watters
Learn inside a visitor center or historic building.

Get out and explore the outdoors.

Have fun with activities for kids.

Learn about special events.

See nearby attractions.
Planning your visit Homestead National Monument of America?
The monument offers many interesting and enriching experiences, and visitors often say they wish they had more time here. Have you planned enough time for your visit? However, even if you are just passing through, you can still see a lot in a short amount of time.
In 1 hour:
Visit the Homestead Heritage Center, watch the monument's award winning film "Land of Dreams – Homesteading America," and explore the National Museum of Homesteading to learn more about the impacts of the Homestead Act on the United States and the world.

In 2 hours:
Do the above, and also see the Palmer-Epard Cabin with nearby heritage fruit orchard and community garden. Also add a visit to the Homestead Education Center and all it has to offer, including the Farm Implement Room and special exhibitions.

In a half day:
Do the above, and also experience the oldest restored tallgrass prairie in the National Park Service. Hike the prairie and woodland trails to take in the plants, wildlife, and historic landscape.

Include a visit to the Freeman School at any time. It is open in summer each afternoon. During other months, let a park ranger know that you want to visit the Freeman School. We will be happy to open it for you.
Other opportunities to consider:
-Participate in our daily living history demonstrations during the summer months.

- Join in one of the numerous special events and programs offered by the monument.
-Use the cell phone audio tour stops to learn more about each site at the monument
-Participate in the Junior Ranger program and earn a badge; booklets are available at the Heritage and Education Center
-Find our Earthcache or two Geocaches
-Use GPS Ranger program
You can spend ONE or MORE DAYS at Homestead National Monument of America to experience everything the monument has to offer.