Places To Go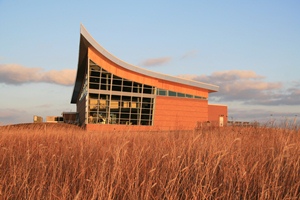 Park photo
At either the Heritage Center or Education Center you can talk with a National Park Ranger about the meaning of this unit in the National Park System, enjoy the video "Land of Dreams," or browse the book store.
Learn about the Homestead Act of 1862 and the struggles of the pioneers while visiting the museum at the Heritage Center. Don't miss the Palmer-Epard Cabin near the Heritage Center. Imagine living in the cabin with ten children. Relive school days of the past by visiting the Freeman School. Check out the Farm Implement Room at the newly renovated Education Center.
Be sure to see the restored Tallgrass Prairie by simply taking in the historic view, or by exploring it on our trails to get the full experience of the prairie ecosystem.


Did You Know?

The Freeman School, which operated from 1872 to 1967, was wired for electricity in 1940. The first electric bill was $0.75.