Plan Your Visit
There are many things to do at Homestead. Visitors often tell us they wish they had more time to visit, but you can still see a lot even if you are just passing through. Learn more about what you can see and plan your trip by going to the Things To Do page.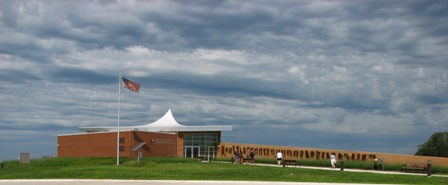 Park Photo
Heritage Center opened May 20, 2007. The new facility has expanded the homesteading story with new interactive displays, a magnificent view of the tallgrass prairie as early pioneers might have seen and a one acre parking lot to give visitors a feeling for the enormous task homesteaders faced.
Visit the Palmer-Epard Cabin, which was first built in 1867, and now sits near the Heritage Center.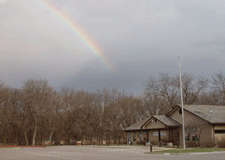 Park Photo
At the Education Center, view the special exhibits and visit the Farm Implement Room.
Nearby is the one room Freeman School house.
An easy hike onto the Tallgrass Prairie gives a close-up view of the habitat for a variety of wildlife. Enjoy the homesteaders views of the wide open spaces.


Did You Know?

Women were allowed to claim 160 acres of land under the Homestead Act, 60 years before they earned the right to vote.