Real Life Science Experiments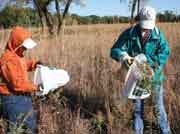 Homestead NM
Learn Real-World Science
The restored tallgrass prairie and Cub Creek are living laboratories in which students conduct real-world science experiments. The results help rangers make more informed management decisions.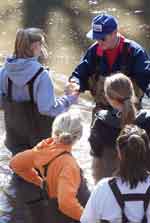 Homestead NM
Students gather water samples and then perform experiments in the lab to evaluate water quality in Cub Creek. Volunteers collect seed from native plants that will be used to restore prairies elsewhere in Nebraska.
Did You Know?

Under the Homestead Act, 270 million acres of land, or 10% of the nation, was given away. The only monetary payment for each 160 acre claim was an $18 filing fee. More...