150th Commemorative Items for Sale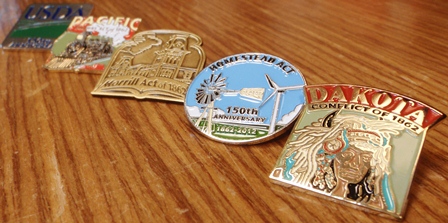 New merchandise for the 150th Anniversary of the Homestead Act has arrived! The shelves of the monument bookstore are now stocked with commemorative pins, mugs, key chains, and magnets. You can check them out here on our website or visit our bookstore today!
Did You Know?

The Homestead Act of 1862, which gave away 160 acre claims, was repealed in the lower 48 states in 1976. In Alaska, claims could be filed up to 1986! More...