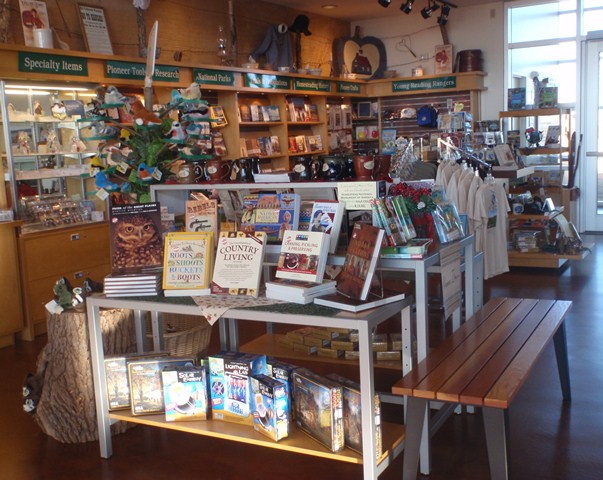 Under the guidance of Eastern National, a non-profit organization, the Homestead bookstores at the Heritage and Education Centers offer a variety of excellent resources on western expansion, the lives of pioneers, and the National Park Service. Eastern National is a non-profit organization that provides quality educational products and services to America's National Parks. Proceeds from sales of items at the bookstore are donated to National Parks, including Homestead National Monument of America.

Below are some of Homestead's featured items in the bookstore. For more information, contact the store's site manager at 402-223-3514.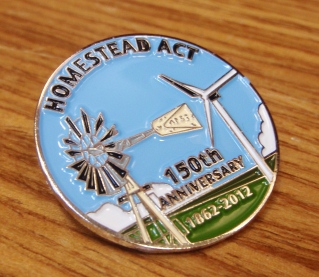 Be sure to get your 150th Anniversary of the Homestead Act merchandise during your next visit! The bookstore has commemorative pins, mugs, key chains, magnets and patches.
The bookstore also features a wide variety of children's books including Laura Ingalls Wilder's Little House books, the McGuffey Readers, as well as books about American Indians and prairies are available.

You can also check out some of our top sales items.