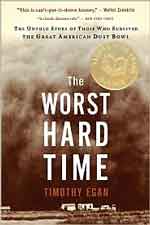 The Worst Hard Time by Timothy Logan
The dust clouds that terrorized America's High plains in the darkest years of the Depression were like nothing ever seen before.
Author Timothy Egan tells the epic story of the environmental disaster that occurred in the "Dirty Thirties."
Author Timothy Egan is a Pulitzer Prize award winning journalist currently working for the New York Times.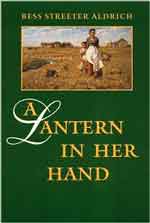 A Lantern in Her Hand by Bess Streeter Aldrich
In this classic story of a pioneer woman, Bess Streeter Aldrich modeled protagonist Abbie Deal after her own mother. In this book, Abbie accompanies her family to Iowa. She marries, and in 1865 moves with husband Will to the soon-to-be-state of Nebraska. She settles into her own sod house. The novel describes Abbie's years of child-raising and of making a frontier home able to withstand every adversity. Refusing to be broken by hard experiences, Abbie sets a joyful example for her family, and her readers. Among many other notable books by Aldrich are The Rim of the Prairie and Spring Came on Forever.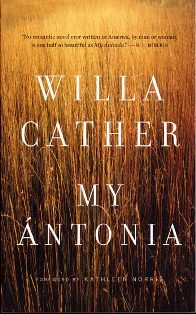 My Antonia by Willa Cather
Willa Cather's masterful portrait of prairie culture, based on her own life. Against Nebraska's panoramic landscape, Cather recreates the life of an immigrant girl who becomes, in the memories of narrator Jim Burden, the epitome of strong and dignifed womanhood.
Pulitzer Prize-winning writer Willa Cather once famously observed, "The end is nothing; the road is all." Cather herself made the most of the road she traveled, wearing an indelible literary path studded with classic American novels from O Pioneers! to My Ántonia.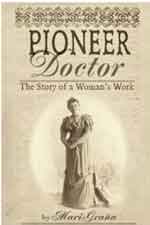 Pioneer Doctor: The Story of a Woman's Work by Mari Grana
The true story of Dr. Mary Babcock Atwater is creatively retold by her grandaughter, award-winning author Mari Grana.
Learn the story of a pioneer doctor, suffragette, and crusador who found freedom and opportunity among the miners of Bannack, Montana.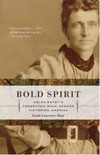 Bold Spirit: Helga Estby's Forgotten Walk Across Victorian America by Linda Lawrence Hunt
In 1896, a Norwegian immigrant and mother of eight children named Helga Estby was behind on taxes and the mortgage when she learned that a mysterious sponsor would pay $10,000 to a woman who walked across America.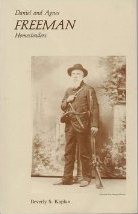 Daniel and Agnes Freeman Homesteaders by Beverly S. Kaplan
On January 1, 1863 Daniel Freeman filed the first homestead in the United States near Beatrice, Nebraska. This story reflects far more than the mere filing of Homestead number 1. The courage, stamina and straightforward honesty of the people who built the country west of the Missouri is delineated.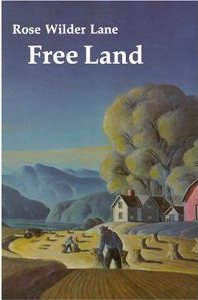 Free Land by Rose Wilder Lane
In the 1880's, when adventure lay in the conquest of the prairies, David Beaton and his bride came to Dakota to claim three hundred acres of grassland. Rose Wilder Lane tells of their struggle to survive with such force that Free Land has become a classic frontier novel.