Past Resident Artists at Homestead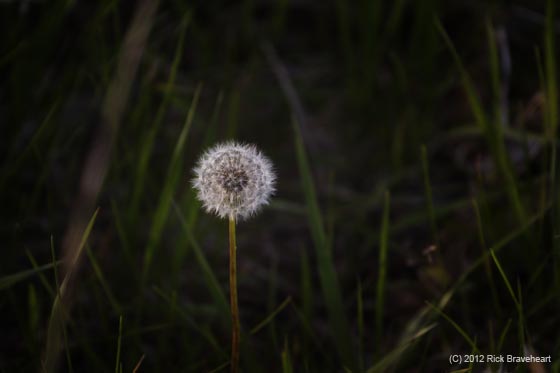 Rick Braveheart
2012
Rick Braveheart, landscape photographer from Ohio
Homestead National Monument is deeply woven into the tapestry of America's history and its expansion westward. Having the luxury of spending several weeks on location at the monument and within the community of Beatrice allowed me to better understand and view this historic place through the eyes of early settlers and to capture and convey that understanding through images. As a veteran landscape photographer, this was an ideal setting for creative exploration. And, as an American it was a sincere honor to live on and work on this land that is such an important part of our history.
Megan O'Connor, videographer originally from Beatrice, Nebraska
"My time at the Homestead was wonderful, both productive and inspiring. It was a fantastic opportunity for a creative refuge from the hustle and bustle of my daily routine. Being at the Homestead allowed me a moment of reflection and peace, as well as the opportunity to shoot some beautiful footage and photos that I will be making into a polished film over the course of the summer. Thank you so much to everyone at the Homestead for giving me this opportunity."
Christina Rusnak, music composer from Texas

"Here in the midst of the prairie, and surrounded by farmland, my ears feel entirely open. Not only am I able to hear differently when surrounded by nature, also I hear my creativity louder and with greater clarity."
Emily Melhorn, writer currently living in Los Angeles, CA
Richard Eskin, photographer from Maryland
"Creating images in the fall at Homestead National Monument is both challenging and exciting; it pushed me to think in new ways about nature, light, and the prairie ecosystem. This residency provided an opportunity to experiment with new techniques and extend techniques I had used before. I was well-supported by the staff, and had the opportunity and the pleasure to be involved in other projects at the Park, to meet volunteers, and to get feedback on what I had done. Homestead does not provide the grand vistas of some parks, but it does provide opportunities and necessity for an artist to think creatively, expand his or her body of work and develop new skills. I would eventually like to return to Homestead in a different season to visually explore snow on the prairie or flowers in bloom during the summer."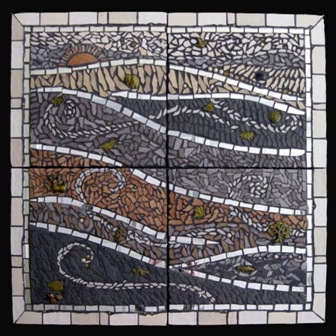 Samie Dozor
2011
Samie Dozor, mosaic artist from Delaware
"I was inspired by the tallgrass prairie and wanted to do something involving the local community. That's how my workshops to make a community mosaic mural came to be. If I had the opportunity, I would do it again."
Lucy Fazely, fibers (quilting) artist from Michigan
Being an Artist in Residence was an experience I'll never regret taking advantage of. THere were far more opportunities to explore the history of quilting and homesteading than I had an opportunity to take advantage of. The research I started as an AIR continues and has benefited both my writing and quilting endeavors.
Lisa Olivarez, landscape painter from Michigan
"I remember most the sky, the sun, the unceasing wind, the heat, the insect sounds. For the first time I was close enough to a buck to hear him snort. I remember the clouds hurrying so fast across the vast sky that I had to scramble to even record a glimpse of them on canvas. It was HOT, but magical, and it strongly impacted my art."
Carol V. Davis, poet from California
"Thank you! The staff was so helpful. I learned so much about the the impact of the Homestead Act and about the prairie!"
Joseph Carl Kerkman, photographer & painter from Wisonconsin
David Boye, musician from Nebraska
"Superb facilities and housing, great friendly staff, great program all around."
Jason Jilg, photographer from Nebraska
"My time at the Homestead was and inspiring and wonderful experience. One the eve of the 150th anniversary of the Homestead Act it was a fantastic opportunity to be an artist in residence at the monument. I worked in several historic photography processes, similar to those used 150 year ago. These methods in conjunction with this landscape and artifacts at the monument had a profound impact on my time there. It transported me back to that era."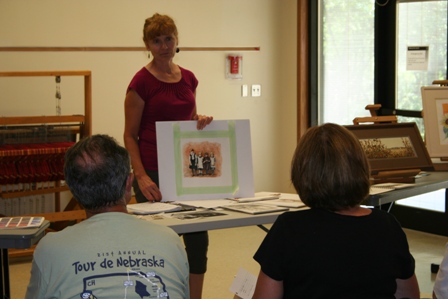 NPS
2010
Sally Crandall, storyteller from Ohio

"I really enjoyed my time here and the opportunity to talk with people so informed about their subject. What a gift this has been.

Mel Mann, photographer from Nebraska

"I liked that I was able to walk around the monument many times and see how it changes. The accomodations were great, close to the park."
Judy Thompson, watercolor artist from Iowa
"What I enjoyed most about my residency was the opportunity to study, observe and research a new environment and to learn more about our nation's history. The rangers and staff were all helpful and eager to make my stay as enjoyable and productive as possible...I am very thankful for this unique experience."
Melanie Terry, oil/acrylic artist from Missouri
"Being here gives me a big block of time to just focus on making art, which I don't really get at home... it's a great opportunity to be surrounded by stuff that inspires me."
2009

Penny Musco, writer & actress from New Jersey

"A visit to a national park site and a new experience is always great. I enjoyed seeing behind the scenes...Everyone was friendly and personable..."