Education programs, whether presented in the historic structures or on the grounds of the Home of FDR, Val-Kill, Vanderbilt Mansion, or back in the classroom, cultivate an understanding of the significance of our national historic sites and promote stewardship of these special places.
All Curriculum Materials
For information about NPS programs call Susanne Norris at 845-229-6873. To schedule a school group for the Home of Franklin D. Roosevelt call Kevin Thomas at 845-486-1966. For information or to schedule a school group for the Presidential Library & Museum call, Jeff Urbin at 845-486-7761.
All Field Trips
Teaching The Hudson Valley helps educators and others interested in the region's culture, environment, and history to explore places and discover the world.
All Institutes & Field Schools
Teaching the Hudson Valley 2013 Summer Institute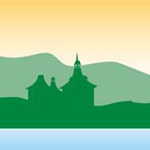 Common Core & Place Based Learning
Learn More