Bookstore
Eastern National
The park's cooperating association, Eastern National, manages the bookstore at the Mound City Group Visitor Center. We offer a variety of books, maps, postcards, games, and other educational materials related to the park's cultural and natural resources. We carry some popular, current publications and also some rare, hard-to-find scholarly publications in our bookstore. We also have many items that would be perfect for that special, memorable gift. A portion of the profits is returned to the park to support interpretive and resource management programs.
You can also make purchases online by visiting our online bookstore, managed by Eastern National.
Learn more about our Cooperating Association partner Eastern National.
Credit to Ranger Susan Knisley for the photo and article write-up, which first appeared in the 2009 Hopewell Happenings Newsletter.
Stained Glass Art
In the summer of 2008, William Huebner, the park's Eastern National Bookstore Manager, began designing his own creative interpretations of the five earthwork sites protected by Hopewell Culture National Historical Park. Based on maps drawn in the 1840's by Squier & Davis, William used stained glass to represent the geometric layouts of Mound City Group, Hopewell Mound Group, Seip Earthworks, Hopeton Earthworks and High Banks Earthworks. William has enjoyed working with stained glass for years. While mainly a hobby, he says he will continue to create panels as new inspirations come. Today, these panels can be seen hanging in the widows of the Mound City Group visitor center adding interest, imagination and inspiration to the park.


Did You Know?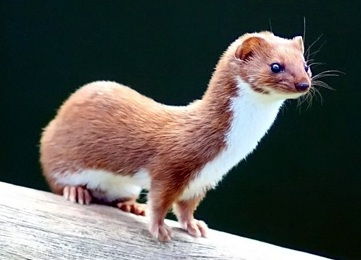 The smallest living carnivore uses the grounds at Hopewell Culture National Historical Park for hunting and nesting. Least weasels mainly prey on meadow voles, but will dine on shrews, moles, birds, and insects. More...