Your Safety
Heat and Sun
Hot and humid weather is typical during the summer months. Make sure to bring water to keep hydrated and take frequent breaks to prevent heat-related illnesses. The sun can be intense, so wear sunscreen and bring along a hat and a lightweight long-sleeve shirt.
Bees
Bees are frequently in the park's grassy areas throughout the spring and summer months. Closed toe shoes may help prevent stings and other insect bites.
Poison Ivy
Poison ivy is found in the woods of the park. Make sure to stay on designated paths to avoid exposure.
Burrowing Animals
Both groundhogs and ground squirrels are present in the park. Watch your step for small holes, particularly in the Mound City Group mound area, and do not run.


Did You Know?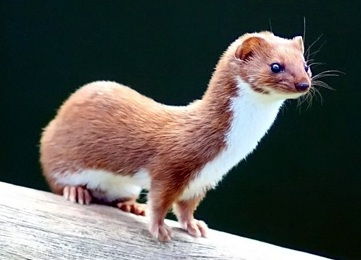 The smallest living carnivore uses the grounds at Hopewell Culture National Historical Park for hunting and nesting. Least weasels mainly prey on meadow voles, but will dine on shrews, moles, birds, and insects. More...