Special Events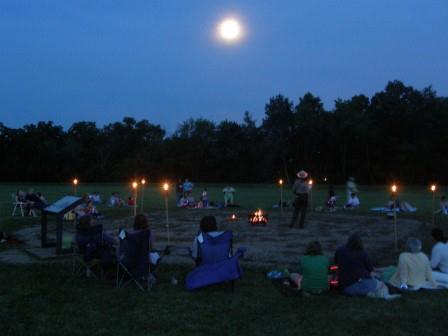 NPS/Tom Engberg
The park hosts special events throughout the year. This page features annual events at the park that include lectures on cultural and natural resources, commemoration events, and special activities for children. All programs are free and are open to visitors and groups of all ages. If you have any questions or would like more information than what is listed below, please call (740)774-1126.
Park Calendar of Events
To view the detailed park calendar which includes all park events, click here.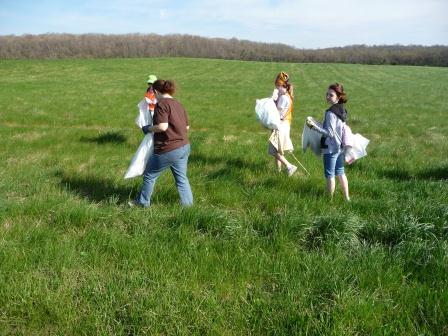 Great American Cleanup
Date: Saturday, April 5, 2014
Time: Meet at 9:00am
Volunteers are needed for a joint cleanup event at Hopewell Culture National Historical Park and the Tri-County Triangle Trail. This is part of the Great American Cleanup, held across the USA every spring. This, the nation's largest annual community improvement program, aims to beautify trails, roadsides, and other public places.

Meet at 9:00 AM at the Hopewell Mound Group parking lot. Bring work gloves and drinking water. We will have trash bags, and a limited supply of work gloves.

Hopewell Mound Group is located 3 miles northwest of Chillicothe on Sulphur Lick Rd., ¼ mile from Maple Grove Rd. near the west end of Anderson Station Rd. Driving maps are available at the main National Park Visitor Center at Mound City Group (16062 State Rt. 104), which opens at 8:30 am. Hopewell Mound Group is a 15 minute drive from the main visitor center. For any questions or directions, please contact the park at 740-774-1126.
---
Junior Ranger Day and National Park Week 2014
April 19 through April 27
Hopewell Culture National Historical Park will join national parks throughout the country in celebrating National Park Week!

Ranger-led mound tours: Friday, April 18 at 10:00am and 1:00pm, Saturday, April 19 at 1:00pm only, April 20, 26, 27 at 10:00am and 1:00pm.

National Junior Ranger Day on Saturday, April 19 will include a Junior Archeology Day event. Children ages 5-12 are welcome to participate and earn their Junior Archeology Badge. Children are also encouraged to earn their Junior Ranger badge during their visit.

There are no fees for any of the National Park Week events and pre-registration is not required. Call the park for more info at 740-774-1126.

---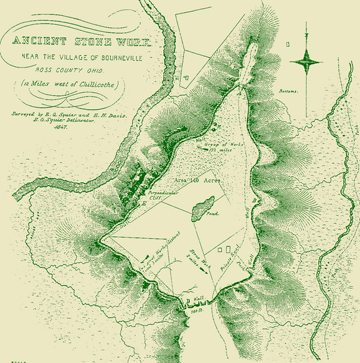 Spring Hike at Spruce Hill

Date and time of event: May 10, 2014 at 9:00 am
Hike length: 2 1/4 miles
Hike difficulty: moderately difficult, uphill
Join a park ranger for a spring hike at Spruce Hill! May 10 marks International Migratory Bird day! Situated in the scenic Paint Valley, a hike up Spruce Hill will offer visitors many great opportunities to bird watch as well as learn about this mysterious earthwork. Spruce Hill is one of only three hilltops surrounded by a mound of stone. Though little remains of the stone walls, hikers will get a sense of scale for the prehistoric project when standing in the middle of the mesa. Spruce Hill is owned cooperatively by the Ross County Park District and the Arc of Appalachia Preserve System, which operate cooperatively with the National Park Service.
Meet the National Park Ranger at Spruce Hill's parking lot on Spruce Hill Road, approximately 8 miles west of Chillicothe. From Chillicothe, follow US 50 west and turn left on Blain Highway. Turn right onto Black Run Road and continue straight onto Spruce Hill Road. The parking for Spruce Hill is on Spruce Hill Road. If you need further assistance with directions call the park at 740-774-1126, stop by the Mound City Group Visitor Center or download the Spruce Hill driving map.

---
The Robert L. Harness Lecture Series
Date: Thursdays in June & July
Time: 7:30 pm
Where: Mound City Group visitor center
The 2013 lecture series was a resounding success and we would like to thank all lecturers and all who attended for making it such a success. Please check back soon as we will announce the 2014 schedule after April.
---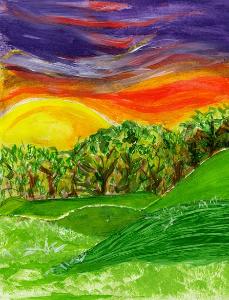 Summer Solstice Celebration
Date: Saturday, June 21, 2014
Time: 8:00pm

To celebrate the start of the summer season and the magnificence of Mound City Group, Hopewell Culture National Historical Park is hosting a "Summer Solstice Celebration." Visitors of all ages are invited to join park rangers at the Mound City Group Visitor Center! Evening activities will begin at 8:00 P.M. and will include watching the sunset alignment with Mound City Group's earthen wall. Feel free to bring along a flashlight, blanket or lawn chair, and refreshments for the late evening events.

---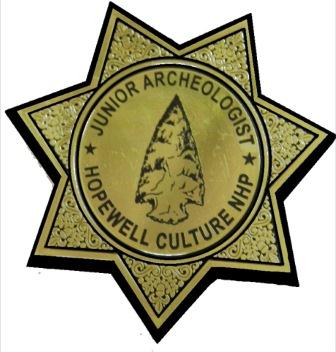 Junior Archeology Days
Dates: April 19, June 7, 18, 25, July 16, 26, 30, and August 16
Time: 10:00am - 12:00pm
Where: Mound City Group visitor center

The Junior Archeologist program is an opportunity for children to learn about the archeology at Hopewell Culture National Historical Park and have fun at the same time!Children ages 5 -12 are invited to participate in this event. Children will be able to watch our 17-minute video, tour our museum, take a ranger-led mound tour, and participate in a mock dig to earn a Junior Archeologist badge! Parents or guardians are required to stay with their children.
---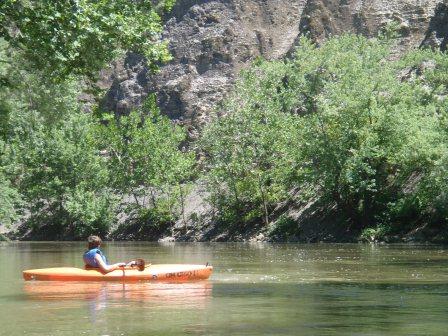 Prehistoric Paddle on Paint Creek
Date: Thursdays June: 5, 12, 19, 26 July: 10, 17, 24, 31 August: 7
Time: 10:00 am
Where: Meet @ Water's Edge Canoe Livery
During the summer, you can join a Park Ranger from Hopewell Culture National Historical Park for a guided paddle on Paint Creek!
Boaters begin the journey at Water's Edge Canoe Livery. You may bring your own boat or rent a Kayak or Canoe from the livery. From Water's Edge Canoe Livery boaters are shuttled to just north of Seip Earthwork to the shores of Paint Creek where the program begins. The tour is approximately 8 miles and will last from 3 hours to 5 hours, ending at Jones Levee bridge where boaters will be picked up and shuttled back to Water's Edge Canoe Livery. Boaters also have the option to paddle on 11 miles to Water's Edge Canoe Livery. Things to bring along: Sack Lunch, Water, Sunscreen and Bugspray
For more information, click here to visit the park page with dates and contact information.
---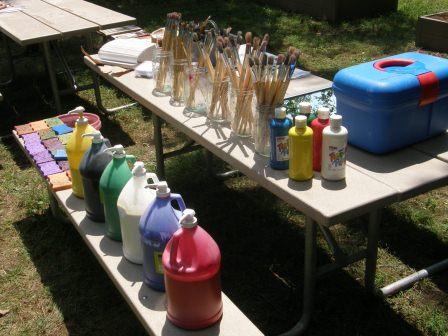 Arts Afire - Mound City Summer Art Program
Experience Your National Park Through Art!
Join us at Mound City Group in July for our annual summer art program. Throughout the program students will learn about famous artists, art styles, and art techniques, all while making connections to history and nature.
All supplies will be provided. Admission is free! The program will be available Tuesday's in July.
Please call one week in advance to make reservations at 740-774-1126. Students must be accompanied by an adult. Sign-up according to the age of your child:

Dates: July 1, 8, 15, 22, and 27

Time: Ages 5-8, 10:00am - 12:00pm
Ages 9-12, 2:00pm - 4:00pm

Where: Mound City Group visitor center
---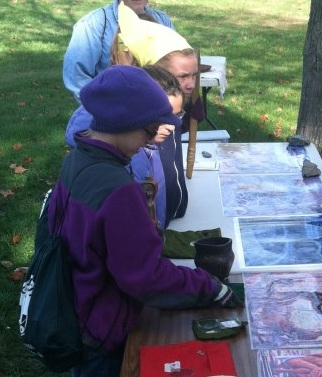 NPS Photo
Hopewell Discovery Day

Date: Saturday, July 12, 2014
Time: 10:00am - 1:00pm
Where: Mound City Group Visitor Center
Admission: FREE to all!
Hopewell Discovery Day is a free day of activities dedicated to learning about the science of archeology and understanding the Hopewell Culture.
Activities and Events include:

Artifact & Fossil ID
Experts will be on-hand to identify artifacts and fossils, and explain flint knapping techniques. This is a great opportunity to bring out those rocks, fossils and arrowheads that have been collecting dust on your shelves!
OHS History to Go Van
The Ohio Historical Society's History To Go van will present "The American Indian Experience" which offers visitors a hands-on look at authentic Indian artifacts and more. Visitors of all ages will be able to interact with authentic and replica artifacts of Ohio's native cultures, use a pump drill, play a life skills game or try throwing a spear with an atlatl!
Earthwork Tours
Join park rangers as they guide you through the mysterious and sacred Mound City Group
Archeology Collections Building
Visit the park's state-of-the-art collections facility to see how artifacts are identified, housed and cared for.
Guest Speakers
Join professionals as they chat and provide insight on a variety of Hopewell topics during "Prehistoric Perspectives" in the guest speaker tent.
Textiles
Learn about prehistoric pottery, textiles & tools Flint KnappingView professional flint knappers creating spear points similar to those crafted during Hopewellian times
Music
Enjoy the beautiful sound of live flute music as it permeates the air, performed by renowned Flutist, Sunflower.
Nature
Learn to identify native plants and animals. Learn about freshwater mussels too!
Activities are still being planned, so check back regularly to see what will be available on the day of the event. And remember, admission is always free!
Click here for directions to the Mound City Group visitor center. Hopewell Culture National Historical Park is open year-round, except for Thanksgiving Day, Christmas Day & New Year's Day. The visitor center at Mound City Group is open from 8:30 am to 5:00 pm daily.
---
Remembering Camp Sherman:
A Commemoration of Chillicothe's Contribution to World War I
Date: TBD
Time: TBD
Where: Mound City Group Visitor Center

Join Hopewell Culture National Historical Park in commemorating Camp Sherman. Come and view artifacts and historic footage from this WWI training camp, which trained nearly 120,000 soldiers for battle.
"Camp Sherman: In Retrospect" is an audiotape and slide show presentation that was first produced in 1982 from oral history interviews that were recorded with 16 individuals who had direct experience with America's third-largest Army training base during World War I. The National Park Service production was recently converted into a digital format for new generations of viewers and listeners. The program lasts about 42 minutes and will be screened regularly on a large dedicated computer monitor throughout the event. A separate computer will be made available for visitors who wish to search a database for records of relatives who may have served at the military base. Camp Sherman artifacts and film footage will be on display each day.
---
Did You Know?
Obsidian has been found at a few Hopewell earthwork sites. The majority of obsidian, several hundred pounds, was found in one mound at Hopewell Mound Group. Much of the obsidian is from Obsidian Cliff in Yellowstone National Park, Wyoming - over 1,500 miles away. More...