Caution: Slippery Conditions

Slick sidewalks and parking lots are likely to exist @ all three sites (Seip Earthworks, Hopewell Mound Group & Mound City) because of the snow & ice. Crews are working diligently to mitigate slippery surfaces. Please use caution when visiting. More »
Permits
Permits are required for organized First Amendment Rights, commercial filming or photography, or distribution of written material at the park. For special events taking place on park land, permittee will be required to provide liability insurance and is responsible for reimbursing the National Park Service for unbudgeted costs incurred during the special event.
For more information or to request an Special Use Permit application, please contact the park by phone at 740-774-1126 or by e-mail, or click on the link below.

Application for Special Use Permit

Application for Commercial Filming/Still Photography Permit

All commercial filming requires a permit. Commercial filming is defined as digital or film recording of a visual image or sound recording by a person, business, or other entity for a market audience, such as for a documentary, television or feature film, advertisement, or similar project. It does not include news coverage or visitor use. Still photography activities require a permit only when:

a.) the activity takes place at location(s) where or when members of the public are generally not allowed; or

b.)the activity uses model(s), sets(s), or prop(s) that are not a part of the location's natural or cultural resources or administrative facilities; or

c.)the park would incur additional administrative costs to monitor the activity;News coverage does not require a permit, for either filming or still photography, but is subject to time, place, and manner restrictions, if warranted, to maintain order and ensure the safety of the public and the media, and protect natural and cultural resources.


Did You Know?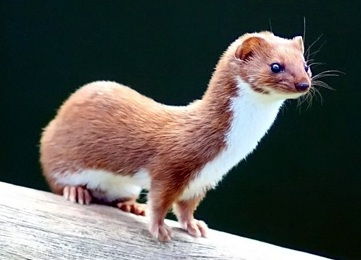 The smallest living carnivore uses the grounds at Hopewell Culture National Historical Park for hunting and nesting. Least weasels mainly prey on meadow voles, but will dine on shrews, moles, birds, and insects. More...