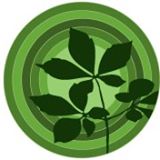 The Arc of Appalachia Preserve System
To experience the greater Appalachian Forest in south-central Ohio, please take some time and visit one of the park's partners, The Arc of Appalachia Preserve System. 14 nature preserves provide visitors with hikes and nature viewing of varying degrees. Please visit their website to view any entrance fees that may be required.
The Spruce Hill works are owned by the Arc of Appalachia Perserve System and co-managed by Hopewell Culture NHP and Ross County Park District. Spruce Hill is one of the best remaining examples of hilltop enclosures fabricated by the Hopewell Culture. The non-profit Arc of Appalachia Preserve System was founded in 1995 as a grassroots organization to preserve forest and associated Eastern eco-systems, as well as ancient earthworks and historical buildings. Visit The Arc of Appalachia website to learn more about their organization. Read the Spruce Hill story to discover how The Arc rescued the site from auction.
---