Guided Canoe and Kayak Trips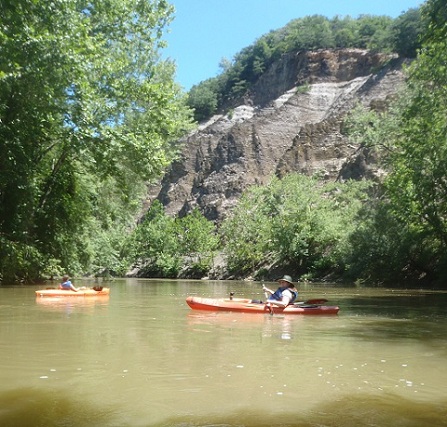 NPS/Brandi Nunnalee
Paddle with a Ranger on Paint Creek!

Float along the beautiful, scenic Paint Creek while learning about the world famous American Indians that were building huge, geometric earthworks along the banks of the creek over 2,000 years ago!
Each tour will being at Waters Edge Canoe Livery at 10:00 am and ends at about 3:30 pm. Plan on at least a 5 hour day, with at least 4 hours being on the water.

You may bring your own canoe or kayak or rent from Waters Edge. From Waters Edge Canoe Livery, boaters will be shuttled just north of Seip Earthworks to the shores of Paint Creek where the paddle begins. The paddle is approximately 8 miles and will last approximately 3-4 hours ending at Jones Levee Bridge where boaters will be picked up and shuttled back to Waters Edge Canoe Livery.

2014 tour dates:

June 5, 12, 19, 26
July 10, 17, 24, 31
August 7
General Information Pertaining to All Trips Canoes and Kayaks

Paddler Requirements for Trips (3-4 hours)
Difficulty level: moderate. This tour requires paddling and navigation skills. It is not recommended for beginner paddlers.
At least one adult (18+) must be in each boat, Second paddler must be at least 14 yrs old. OPTIONAL middle floor seat.
Children must be at least 10 yrs old and weigh at least 50 lbs
If an adult with a child under 14 yrs old wants to sign up, they must find another adult to accompany them
Maximum number of people per canoe is three (even if they are small); Kayak maximum is two.
Participants should know how to swim.
Particpants must wear a flotation device at all times and are provided by Waters Edge.
Particpants must be physically able to to handle paddling of their boat and be able to navigate around waterborne obstacles such as trees, logs and other hazards.
What to Bring on the Trip:
Sunscreen and a sun hat of some kind
Bottled water - recommended 4 liters per paddler
Shoes which you do not mind getting wet
Clothes which you do not mind getting wet - cotton not recommended
Food: lunch and energy snacks
Mosquito repellent
Paddling gloves optional but recommended

For canoe/kayak information:
Waters Edge Canoe Livery
10807 State Route 772
Phone: 740-779-3339
http://www.wecanoelivery.com


Postponement or Cancellation of Tour
All trips are subject to cancellation at the Waters Edge Canoe Livery's and Hopewell Culture National Historical Park ranger's discretion, e.g. due to bad weather, or water level.
Please follow us on our facebook site, twitter site or check for an alert section on the top of this page the day before the trip. All postponements and/or cancellation notices will be posted on these pages as they happen.
Please call the park at 740-774-1126 for more information or if you have questions
Did You Know?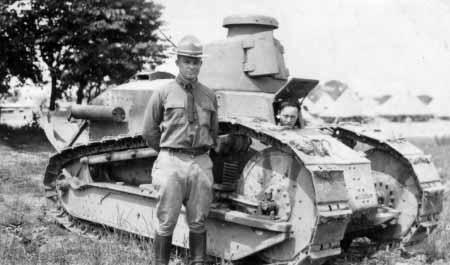 In 1918 Capt. Dwight D. Eisenhower (future President) visited Camp Sherman, a World War I training camp located in part, on the grounds of the Mound City Group. More...