Schedule Of Events
Events Calendar
Use the tools on this page to browse the park's calendar for all current and upcoming events. You can enter a date range that you wish to search within or you can enter a keyword to find an event. Visit the Special Events page to see a full list of our annually occurring events.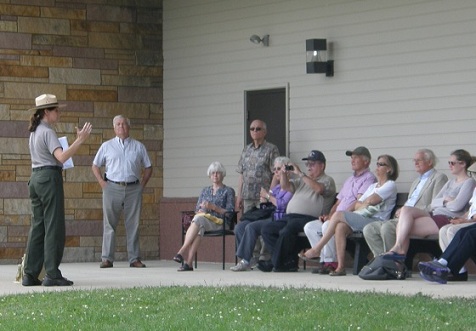 NPS Photo
Scheduled Mound Tours
From Memorial Day to Labor Day, the park offers guided mound tours twice a day at Mound City Group visitor center. Tours are every Friday, Saturday and Sunday and begin at 10:00 am and also at 1:00 pm. Tours begin on the back patio and will progress into the mound enclosure. Visitors are welcome to enjoy part of the tour at the patio or the entire tour through the mound area. Average tour times will vary, but you can expect anywhere between 30 minutes to one hour with a Ranger.
If you're visiting with a group, you can request a guided tour of the park should your visit not fall on the days of the regularly scheduled tours. Please call the park a few days in advance to advise us of your visit so that we can confirm there will be sufficient staff on hand to provide the tour. Visit the Contact page for park contact information.
Search for Events
Events Upcoming for September
Showing 3 results

 RSS Feed
Saturday, September 27, 2014

Join a local instructor and park rangers for weekly morning Yoga sessions at the Mound City Group visitor center. More

Time:

9:00 AM to 10:30 AM

Location:

Mound City Group visitor center

Fees:

No Fees

Saturday, September 27, 2014

Spruce Hill is not normally open to the public without a permit, so this is an uncommon opportunity to explore this flat-topped mesa of stone that thrusts into the scenic Paint Valley. More

Time:

9:30 AM to 1:30 PM

Location:

Spruce Hill Preserve

Fees:

No Fees

Sunday, September 28, 2014

Hopewell Culture National Historical Park invites the public, young and old, to join naturalists and park volunteers to participate in a Monarch Butterfly Tagging program. More

Location:

Hopewell Mound Group

Fees:

No Fees


Did You Know?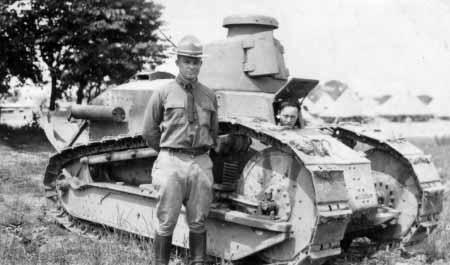 In 1918 Capt. Dwight D. Eisenhower (future President) visited Camp Sherman, a World War I training camp located in part, on the grounds of the Mound City Group. More...