Park Newspaper
Newsletters
Two newsletters are available for your enjoyment:
Hopewell Happenings is the official park newsletter detailing the resources, people, and projects of the park. Click here or click the photo to the right to open the most current Hopewell Happenings newsletter. For past editions of the newsletter, click here to be taken to the archives.
---
Hopewell Archeology Newsletter is published by the Midwest Archeological Center and contains articles about current archeological research, both on and off park lands. This newsletter is only available electronically, click here to see current and past editions.
Did You Know?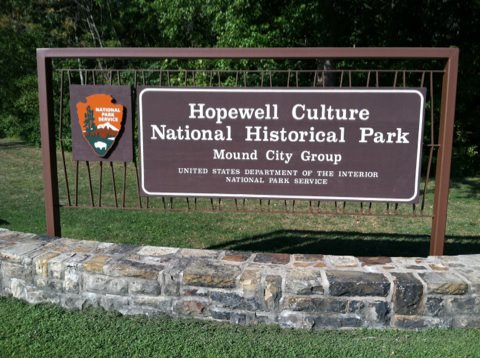 Established on March 2nd, 1923 as Mound City Group National Monument, the park was the first federally created National Park Service site in Ohio. President Warren G. Harding, a native of Ohio, established the national monument using powers granted to him under Section 2 of the 1906 Antiquities Act. The park was eventually re-named Hopewell Culture National Historical Park on May 27th, 1992 after congressional legislation was approved in the House and the Senate. More...