Park Newspaper
Newsletters
Two newsletters are available for your enjoyment:
Hopewell Happenings is the official park newsletter detailing the resources, people, and projects of the park. Click here or click the photo to the right to open the most current Hopewell Happenings newsletter. For past editions of the newsletter, click here to be taken to the archives.
---
Hopewell Archeology Newsletter is published by the Midwest Archeological Center and contains articles about current archeological research, both on and off park lands. This newsletter is only available electronically, click here to see current and past editions.
Did You Know?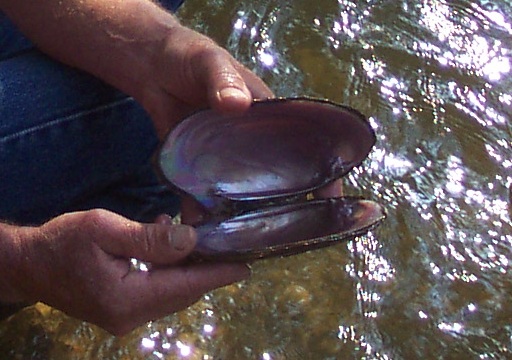 Freshwater mussels were an important resource for Hopewellian people. They were used as food, provided pearls for ornaments and shells were utilized for hoes. Although plentiful during the Middle Woodland period, over-harvesting and low water quality have reduced their numbers drastically today. Many freshwater mussels are on the State and Federal Endangered Species list. More...