Archive
March 19, 2013
District 9 National History Day Public Open House
This is your chance to experience National History Day in Ohio and to meet the students who have prepared projects for the District 9 competition. Open house hours run from 1:00 pm to 2:00 pm on Saturday, March 23rd in Bennett Hall on the Ohio University-Chillicothe campus.
March 04, 2013
Great American Cleanup at HMG
Great American Cleanup at Hopewell Mound Group and Adena Recreation Trail on April 6, 2013
February 28, 2013
Paint Valley High School 5k Run
Benefit 5k Run for Paint Valley 5th Grade Conservation Camp at Seip Earthworks, co-hosted by Hopewell Culture National Historical Park. Saturday, May 4th at 10:00 am.
February 14, 2013
Emerald Ash Borer and Other Plant Pests Presentation
Management of the Emerald Ash Borer and Other Up & Coming Plant Pests, presented by Hopewell Culture NHP & Ohio Department of Agriculture on March 4th, 2013
February 06, 2013
Invasive Plant Management Plan
Hopewell Culture NHP, in collaboration with the NPS Heartland Inventory & Monitoring Network, seek public input and comments on an invasive plant management plan though March 14, 2013
October 01, 2012
Discover Hopewell Earthworks
The 2012 tour of various Ross County Hopewell earthworks
October 01, 2012
Discovery Day at Mound City Group
2012 Hopewell Discovery Day at Mound City Group

Did You Know?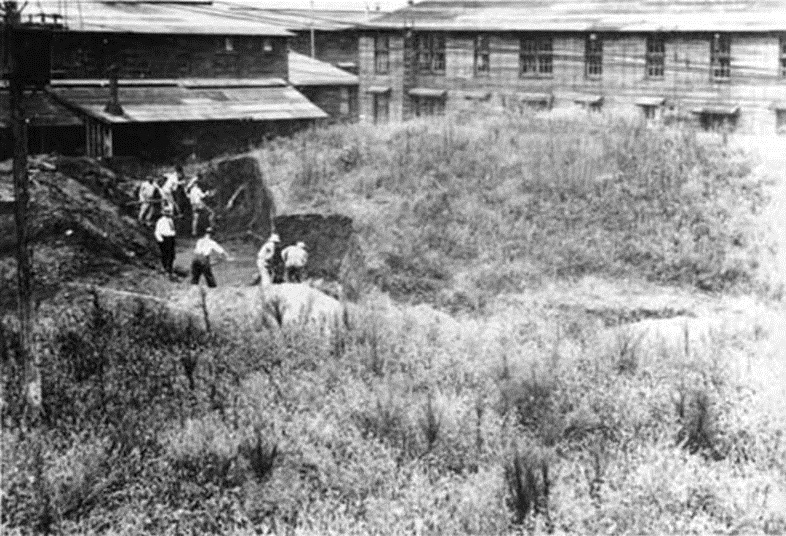 Camp Sherman, a World War I training camp, was located in part at Mound City Group. Most of the mounds were significantly impacted.  During construction of the cantonment, a new barrack was erected every 20 minutes. More...