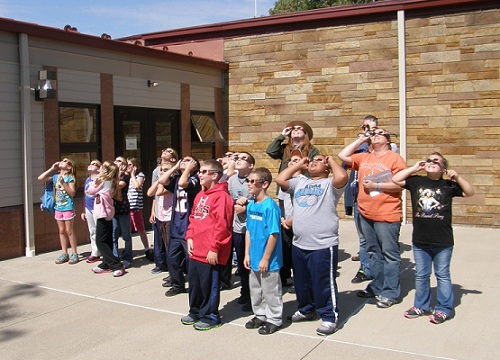 NPS Photo
Head's Up!
Check out these great junior ranger programs offered up by Hopewell Culture National Historical Park. Contact us if you have additional questions or for additional information on junior ranger programs. Visit the park calendar to see what events are coming up for junior ranger activities.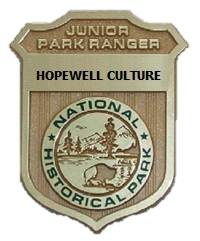 NPS Photo
Hopewell Culture NHP Jr. Ranger
Calling all kids! Ever wonder about the people who built the mounds? What did they eat? Where did they live? How do we know about these people that lived 2,000 years ago? Answers to these questions can be found by participating in the park's Junior Ranger program.
Any child between the ages of 6 to 12 can become a Junior Ranger by answering questions in a booklet available at the Mound City Group Visitor Center. Answers can be found in the park's brochure, video, museum, and interpretive signs in the mound area and along trails. Upon completion of the activities, bring the booklet back to the Visitor Center and be awarded a Hopewell Culture Junior Ranger badge!

Once children have acheived the Junior Ranger badge, ask about our Junior Archeologist booklet to extend your child's knowledge of the Hopewell culture, archeology and our national parks! Children will earn a Junior Archeologist badge.
While the Junior Ranger program may be tailored for children of specific ages, we encourage visitors of all ages to participate in the program to expand their Hopewellian knowledge! Just ask a Ranger for your booklet during your visit.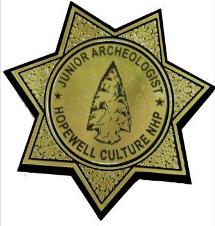 Become a Junior Archeologist!

When most people think of archeology, they think of an adventurous explorer who braves great danger to grab a precious object! Archeology provides a link to the past and a means to study to the people who came before us. Junior Archeologists are important people because they help archeologists take care of very special places. The Junior Archeologist program is an opportunity for children to learn about the archeology at Hopewell Culture National Historical Park and have fun at the same time! In order to earn the badge and complete the requirements, children ages 7 -12 must participate in a Junior Archeology Day.
Time: Check back in the spring for dates & times
Place: Mound City Group visitor center
Children will be able to watch our 19-minute video, tour our museum, take a ranger-led mound tour, and participate in a mock dig to earn a Junior Archeologist badge! Parents or guardians are required to stay with their children. Registration is not required and it is always free! Call the park at (740) 774-1126 for more information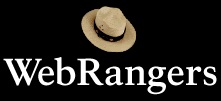 For more National Park Junior Ranger education and fun, visit our
Webrangers
site. There, kids can learn more about their National Parks in an interactive and fun adventure. Trivia, games and virtual trails help make the experience enjoyable and memorable. Guests can customize a virtual Ranger Station, earn more rewards, and play new activities!
Visit
today!