Research
NPS photo
Research is a vital part of the park. Park Service staff and outside researchers conduct research on the park's cultural resources. Recent research over the past few summers include copper artifact conservation and archeological fieldwork. Another recent project examined an archeological site located to the north of the Mound City Group to determine what type of site it is and when it dates to.
The NPS Midwest Archeological Center (MWAC) often travels to the Hopewell Culture park sites to perform work such as excavations, geophysical surveys and topographical analysis. To learn more about the past research performed at Hopewell Culture NHP by MWAC, click here.
If you're interested in reading articles published in a feature newsletter by MWAC, click here to be taken to the Hopewell Archeology Newsletter. All newsletters are PDF files.
Did You Know?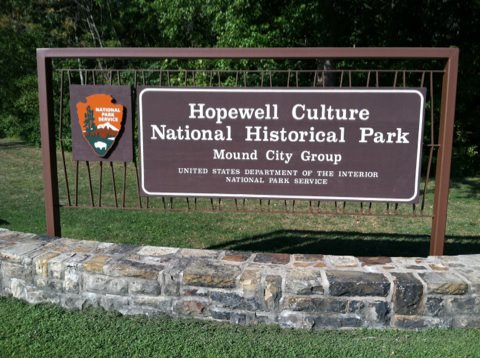 Established on March 2nd, 1923 as Mound City Group National Monument, the park was the first federally created National Park Service site in Ohio. President Warren G. Harding, a native of Ohio, established the national monument using powers granted to him under Section 2 of the 1906 Antiquities Act. The park was eventually re-named Hopewell Culture National Historical Park on May 27th, 1992 after congressional legislation was approved in the House and the Senate. More...