Collections
Photo courtesy of Ohio Historical Society
Hopewell Culture curates a collection of 167,000 museum objects and archival items relating to the prehistory and history of the park and vicinity. The collection was amassed over a period of more than 75 years from a variety of sources and toward various ends, and continues to grow.
The core of the collection derives from excavations undertaken at the Mound City Group between 1920 and 1922 after the decommissioning and abandonment of Camp Sherman. Camp Sherman was a sprawling World War I Army training camp that was active between 1917 and 1920. Mound City was located in part, on the northern grounds of the cantonment. The excavations were conducted under the auspices of the Ohio State Archaeological and Historical Society. William C. Mills provided overall direction for the investigations and Henry C. Shetrone directed the field operations (pictured right).
Did You Know?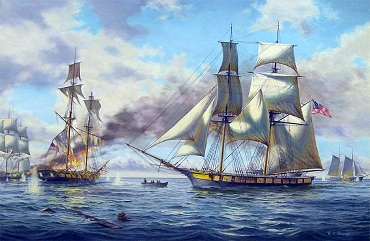 British soldiers captured during the Battle of Lake Erie during the War of 1812 were marched to a prisoner of war camp (Camp Bull) located between the present day Mound City Group visitor center, and the northern part of the city of Chillicothe. More...