National History Day in Ohio
National History Day in Ohio is a year-long program where students choose a topic which is tied to an annual theme. Students then create historical papers, dramatic performances, creative documentaries, museum-like exhibits and websites. Their projects are based in primary and secondary source research and reflect their analysis of the historical topic.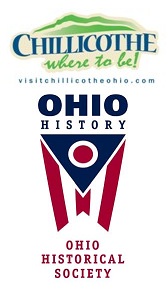 District 9 Ohio History Day
Hosted by Hopewell Culture National Historical Park in partnership with the Ohio Historical Society and sponsored by the Ross-Chillicothe Convention & Visitors Bureau, the event typically takes place at Ohio University's Chillicothe campus. Students in grades 6th-12th compete at two different levels: 6-8 in the Junior competition and 9-12 in the Senior competition.
Counties in District 9 include: Athens, Gallia, Hocking, Jackson, Lawrence, Meigs, Pike, Ross, Scioto, and Vinton counties.
History Day is an exciting co-curricular program that makes history come alive for students as they explore a historical topic related to an annual theme. Students learn history by doing history as their research leads them to imaginative exhibits, documentaries, original performances, websites, and papers. To learn more, including how to enter a project or volunteer as a judge for the event, visit www.ohiohistoryday.org
If you are interested in judging History Day projects for the District 9 competition, please contact the District 9 Coordinator, Park Ranger Melinda Repko.
More links to help you find the info you need:
National History Day in Ohio website
National History Day website
National History Day 2013 Curriculum Book (PDF Download)
2013 National History Day Theme

2013 Ohio NHD Event Info:

Thank you to all who participated in the 2013 District 9 event and for helping to make it a success! Results are posted below.
Date: Saturday, March 23, 2013
Location: Bennett Hall on the Ohio University-Chillicothe campus
Fee: $6 per student (checks payable to National Park Service) When possible, schools should send a consolidated check for all of their students' payments.
Registration: 8:00 am - 9:00 am
Judging: 9:00 am - 12:00 noon
Exhibits open for Public Viewing: 12:00 pm - 1:00 pm*
Run-Off Judging: 12:00 pm - 1:00 pm*
Awards Ceremony: 1:30 pm*
* time subject to change, based on completion of first-round judging
Did You Know?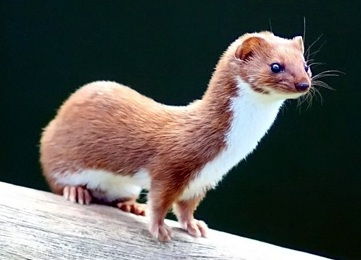 The smallest living carnivore uses the grounds at Hopewell Culture National Historical Park for hunting and nesting.  Least weasels mainly prey on meadow voles, but will dine on shrews, moles, birds, and insects. More...