Curriculum Materials
Expeditions into Ohio's Past
Welcome to Hopewell Culture NHP's newly updated curriculum section! Here you will find the park's current curriculum guide Expeditions into Ohio's Past. This integrated teachers guide was developed by our interpretion and education rangers using Ohio academic standards. You have the option of downloading the electronic version of the curriculum guide either as one complete file, or you can download individual sections at any time. The individual sections are much smaller and quicker to download than the entire guide all at once. (All downloads are PDF files). This guide will provide you and your students the tools to understand and appreciate Ohio's prehistoric past. We encourage teachers to visit the park with their class to supplement the curriculum found in this guide. Hard copies of the curriculum guide are available to teachers at no cost when visiting the park. Again, welcome and enjoy your expedition into Ohio's past!
Browse Our Curriculum Materials
Results
Showing results 1-10 of 11
Did You Know?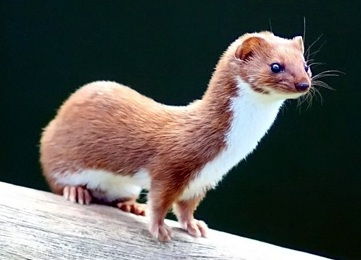 The smallest living carnivore uses the grounds at Hopewell Culture National Historical Park for hunting and nesting. Least weasels mainly prey on meadow voles, but will dine on shrews, moles, birds, and insects. More...