The World Heritage in the United States Junior Ranger Program
The World Heritage in the U.S. Jr. Ranger Program
Learn about the World Heritage sites in the United States that are managed by the National Park Service. This introductory program about UNESCO World Heritage is a fun way for kids to learn about World Heritage and why it is important. Visitors of all ages should feel free to browse this superb website, and to learn about this important mission. You can even earn a World Heritage Jr. Ranger badge too! Click on the link here, or click on Wally the World Heritage Wolf below to be taken to the World Heritage in the U.S. Jr. Ranger Program website.
As the Hopewell Ceremonial Earthworks embarks upon possible UNESCO World Heritage List inclusion, we encourage visitors to read more about the Hopewell Ceremonial Earthworks Tentative List entry by clicking here.
Did You Know?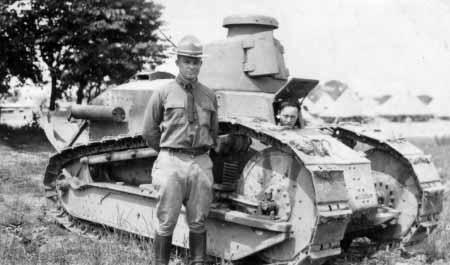 In 1918 Capt. Dwight D. Eisenhower (future President) visited Camp Sherman, a World War I training camp located in part, on the grounds of the Mound City Group. More...