When you step onto the pathway that winds through the 81 acres of tallgrass prairie reconstructed here by the National Park Service, you have the opportunity to step back in time and get a glimpse of an Iowa landscape that had almost vanished by the time Herbert Hoover's grandparents moved here in 1854.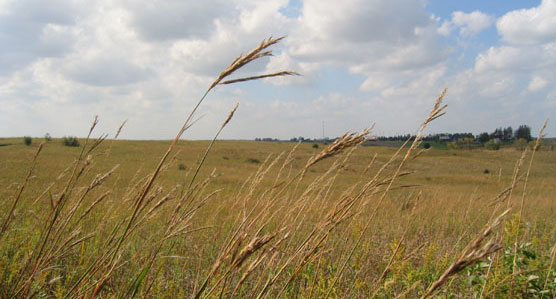 NPS PHOTO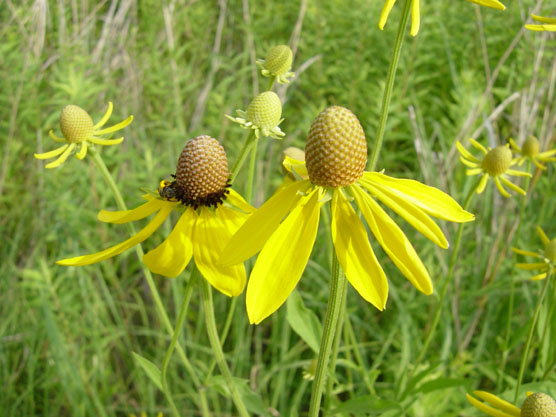 NPS Photo
Native plants like big bluestem and Indian grass, sprinkled with brilliantly colored wildflowers such as purple and yellow coneflowers and orange butterfly milkweed, once covered these rolling hills for as far as the eye could see. But a farmer and his family faced many hardships in this beautiful new frontier: an invasion of locusts, an extended drought, a killing frost, or one of the most terrifying yet spectacular events on Iowa's treeless plains—the prairie fire.
Despite its sometimes-devastating consequences, fires were common and critical for the health of a diverse prairie ecosystem. It cleared the land of dead and dying plants, returned organic nutrients to the soil, and kept invasive trees and shrubs under control so native flowers and grasses had space to grow. Which is why each year, the National Park Service attempts one or more prescribed burns to help keep this spacious landscape fresh and alive.
Iowa's prairies became some of the most valuable farmland in the world. The tradeoff however, was that between 1833 and 1920, 30 million acres of it was lost to agricultural cultivation. Today, less than one percent of prairie land still exists in Hoover's home state, which is one of the reasons the National Park Service restored this historic cultivated field to much of its original splendor.
Herbert Hoover saw the value in nature. During his presidency, the size of our national forests expanded by more than two million acres, and the land designated for new national parks and monuments increased by 40 percent. Spend some time here watching the native grasses sway. Smell the richness of the earth, and savor this wonderful recreational experience.
Audio Tour Stop 128: Tallgrass Prairie (2:10)

Tallgrass prairie was part of the Iowa landscape that had almost vanished by the time Herbert Hoover's grandparents moved here in 1854.

Duration:

2 minutes, 14 seconds

Credit / Author:

NPS

Date created:

2010-06-22

Download Original File: